Try a little Greenery for a fresh look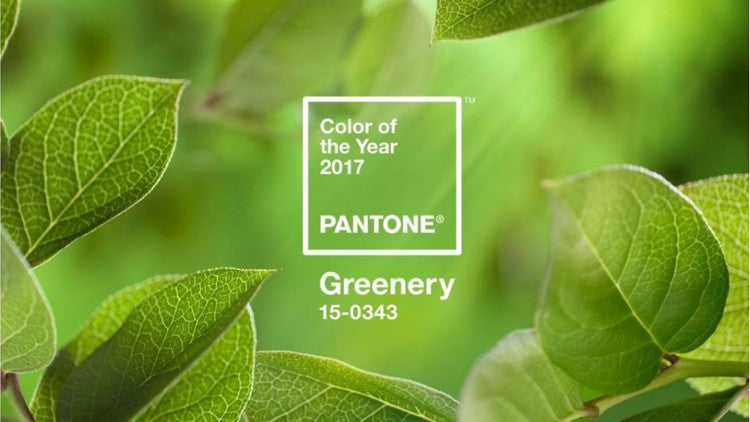 By Carleton Varney - Special to the Daily News
With 2017 just getting under way, it's a great time to celebrate the latest Color of the Year, according to the Pantone Color Institute, which is in charge of such things. That organization has selected a color named "Greenery" (Pantone 15-0343) as the go-to hue of 2017.
Greenery is symbolic of new beginnings, so the color is especially timely as we embark on the New Year. Greenery is nature's background color and is definitely one of the many neutrals.
Greenery is a yellow green, and when I see the color, I am reminded of the green leaves on forsythia bushes in springtime. It is an early-spring color, and while I don't necessarily see using it as an overall background color for a room, it would work very well as a secondary color.
When I decorated an apartment for the late Judy Garland in New York City, I used a tone similar to Greenery as the carpet color for the living room, which had walls painted a soft lemon yellow. The overall look of the apartment — with its soft yellows greens and white — was serene and fresh. When I visited Judy one morning, she was wearing her white terrycloth robe and looked cheerful and happily sitting on a sofa covered in the Greenery tone and accented with white silk pillows trimmed in white.
I think Greenery would be lovely in a Florida bedroom as an upholstery color for the seats and backs of chairs and a sofa made of white-painted or natural rattan. Throw pillows for the seating pieces might be covered in pink-and-white vertical stripes — or solid fabrics of hot pink and vivid orange. Pair the latter hues with Greenery, and you'll have a look that speaks of Thailand, a combination you'll find in both décor and fashion. In Bangkok's famous Oriental Hotel, the shops sell plenty of clothing in hot pink and orange designed for women as well as for gentlemen. The gentlemen who wear it certainly are not afraid to say, "Here I am!" In a similar fashion, Trillion on Worth Avenue is filled with colorful clothing for men that packs a big "wow."
I'm guessing Greenery might be a terrific color for a tropical-weight sweater that could be your new must-have for the Palm Beach season.
Why not explore a little Greenery this year? You'll be making an up-to-the-minute choice, if you do.
Look closely at this wallcovering, named Brazilliance and one of Carleton Varney's favorite designs, and you'll find a tone similar to Greenery among the leaves. Photo by Michel Arnaud.
Leave a Reply