Debbie Reynolds spread joy to us all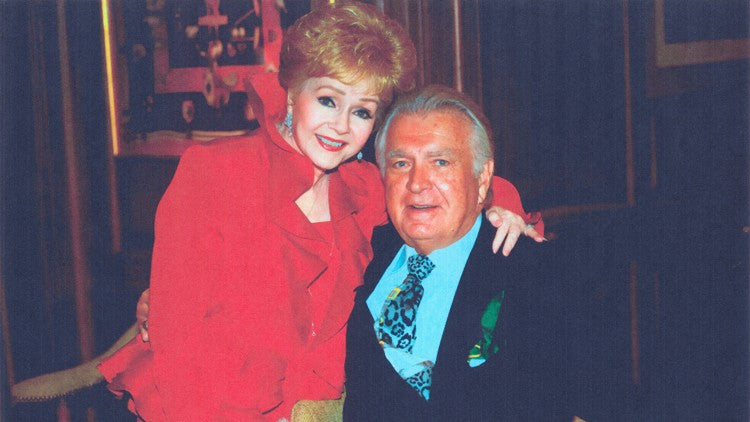 By Carleton Varney - Special to the Daily News
The breeze from the bayou will always sing Tammy's in love to me, and darling Debbie Reynolds will always remain in my heart as the lovely star who sang those lyrics in the film Tammy and the Bachelor. She spread so much cheer to movie watchers from the 1950s until her death at 84 on Dec. 28, the day after her daughter, actress and writer Carrie Fisher, died.
Debbie Reynolds was my friend. She and I met in the 1960s during her Las Vegas days, when she entertained at The Sands and our decorating office was in town working on a casino-design project.
We continued our friendship through mutual friends at parties in Texas, where I once saw her joyfully jump out of a birthday cake. In 2010, at the opening of the casino at The Greenbrier resort in White Sulphur Springs, W.Va., she and I sang an impromptu duet in the lobby, a song she was well-known for Abba Daba Honeymoon (The Monkey and Chimp). But I confess: I am not certain who sang the monkey part and who sang the role of the chimp.
Everyone loved Debbie Reynolds, who was simply unforgettable in 1950 when she, Donald O'Connor and Gene Kelly made Singin' in the Rain a classic. Her movie career may have reached its peak when she was received an Academy Award nomination as best actress in 1965 for her role in The Unsinkable Molly Brown, a rags-to-riches Western musical that capitalized on the gumption with which she approached life on screen and off.
She was born May Frances Reynolds in 1932 in El Paso, Texas. The family struggled, as so many did, during the Great Depression. According to her obituary in The New York Times , Debbie came from a family of Nazarene Baptists who thought movies were sinful — imagine that!
The Reynoldses ended up in California when May Frances was 7. In 1948, she won the title Miss Burbank — and she was soon off to a brilliant movie career. In 1950, Debbie had her first credited role in the movie The Daughter of Rosie O'Grady. In 1955, she played opposite Frank Sinatra in The Tender Trap and, in 1956, she appeared with her new husband, Eddie Fisher, in the film Bundle of Joy.
Debbie Reynolds was, to me, a great big bundle of joy. She delighted in the world of movies and loved her work. I remember marveling at her passion for collecting film memorabilia and her dream of having it on permanent display in a financially secure museum, although the collection never found a proper home and ended up sold.
Thanks to Debbie, I would acquire from her collection the chandeliers that were used on a set for Gone with the Wind. The chandeliers today hang in the Lobby Bar and the main dining room's Tea Garden at The Greenbrier. I think they've found a perfect home.
Debbie Reynolds was a movie star in every sense of the word. In her later years, she would make wistful jokes about the scandal that erupted when news broke of Fisher's affair with Elizabeth Taylor; he and Reynolds divorced in 1959. Yet when I once asked her about her married life — she had three weddings — Debbie responded: "When I look at my life in hindsight, I can tell you that Eddie Fisher was the best of my husbands."
We shall miss you, dear friend!
Leave a Reply