These Gifts Will Make Any Bride and Groom Happy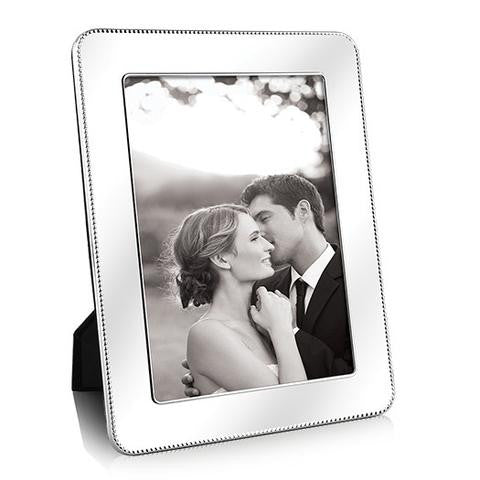 By Carleton Varney - Special to the Palm Beach Daily News
It's nearly June — and that means it's bride time. Time for the white gowns, the bridesmaids dresses, the invitations, the guest lists, the flowers, the table settings, the decisions about what the mothers of the brides — and the grooms — will wear. So many details. It's no wonder that the bridal and wedding planning business is booming.
Better resorts and hotels now have departments dedicated strictly to wedding planning, handling everything from the invitations to the size of the cake and the choice of the music. The wedding planner plans each ceremony down to the last detail with the bride-to-be, guiding her through each step, including setting up her gift registry.
I'm all for making use of the registry, but I also have a list of suggestions when purchasing a wedding gift not on her formal wish list:
* Bath towels are always handy, and a gift of 20 towels and two bathmats would be a super generous gift. I'd include two bath sheets, four bath size, four standard size, six hand towels and four face towels. Find out the bride's favorite color and purchase a complete set, properly monogrammed. If you don't know her favorite color, it's always safe to go for white with embroidery in pale blue. Blue works everywhere.
* A sterling-silver or silver-plated ice bucket, a round tray and tongs are a gift that will be used forever. An openwork silver breadbasket also makes a super gift.
* A brass standing lamp with an adjustable swing arm would be an unexpected gift — but who couldn't use it? Standing lamps are always a favorite, since most people want them but never get around to actually purchasing them! They're usable in any room of the house.
* Here's one I bet you haven't thought of, unless you're a gardener: an array of six flower vases — one very tall; one square; one round; one of blue glass; one of a formal design of cut-glass Waterford crystal; and one of an interesting shape, maybe a rose bowl. My design mentor, the late Dorothy Draper, once said you can never have enough flower vases. Flowers come in all sizes and heights and a vase for a single rose is an important as a vase for a bouquet of lilies. And today, so many people choose to order flowers that will be delivered as cut stems in boxes, rather than as ready-made arrangements. Having a nice selection of vases on hand would be welcome, indeed.
* A pair of throws would be nice for the bedroom or the living room. Pick the color of the bridesmaids' dresses. A quality woven throw is a great gift to warm the new home of the newlyweds.
Leave a Reply