TCM host as memorable as the building he lived in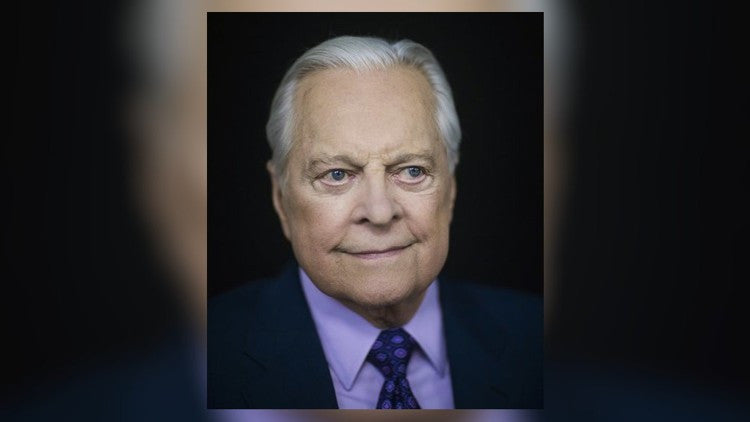 By Carleton Varney - Special to the Palm Beach Daily News
Let it be known that I am a great fan of TCM.
For those who don't regularly watch television, TCM stands for Turner Classic Movies. In Palm Beach, that's Comcast's Channel 169, and it's a go-to for me, as it brings me all my favorite films of bygone days. I'm referring to the days when there really was a Hollywood packed with writers who could tell stories and actors and actresses who really deserved the name "star."
Think of the names Humphrey, Clark, Jimmy, Van, Lana, Joan, Bette, Ava, Lauren, Paulette and Veronica. And so many others who were so starry that we really don't need their last names, now, do we?
TCM brings me laughter, sadness, joy — and above all, magic. In the past years, the magic often was introduced by the late TCM host Robert Osborne, who left our world at 84 a few weeks back. Robert was also a star, as much as the screen idols were, although he was not an actor on the A-list. He played in some films early in his youth and later became known as a TV personality. But he was always a writer first.
He followed the path of journalism, writing for The Hollywood Reporter and as a broadcast entertainment reporter until Ted Turner offered him what would become his best-known role — the "host-ship" of TCM. He joined the network on its founding in 1994.
Robert was a gentleman of taste, and so learned about film and movies and the world of Hollywood, then and now. Much to my interest, he and I were in touch about the new book, Van Johnson's Hollywood, I helped Johnson's daughter publish. Alas, Robert and Van are now talking about movieland in the heavens, and I am here writing about Robert's style and charm.
He lived not in Hollywood, but in New York City in an apartment house that carried his last name, The Osborne. A building, at 57th Street and 7th Avenue, is home to many theatrical folk. And many years ago, I danced in the ballroom of the home of Earl Blackwell, who lived in the penthouse.
I am certain Robert chose his New York digs, not because of the building's name but because of the architecture and its amazing lobby and corridors.
The building is catty-corner to Carnegie Hall and was designed and built by James Edward Ware in 1883. The stone contractor Thomas Osborne who invested in the building, gave it its name. Osborne House also is the name of Queen Victoria's summer home on the Isle of Wight.
The lobby of the New York building is a showstopper and one that I think everyone should see, if one is able to get past the doorman, that is. It is American Renaissance in style, with stucco and mosaic-tiled walls and with floors that mix tile mosaics and slabs of varicolored Italian marble. Marble is also featured on the lobby's wainscoting and for the carved recesses with benches — those dramatic and old-world marble benches.
There are glazed terracotta Della Robbia-style panels covering the walls and ceilings in rich hues of red, blue and green. Augustus Saint-Gaudens, the great sculptor of the American Renaissance, left his mark in The Osborne's lobby, as did the muralist John La Farge — and to top it all off, there are lighting fixtures from Tiffany Studios.
The lobby is a study in beauty, one that Robert Osborne regularly walked, often en route to a flight to Atlanta, where he recorded his broadcasts at the TCM studios. He was a rare breed, a gentlemanly commentator and curious interviewer. So many of my friends will miss him — and his charm — on Channel 169.
Leave a Reply