'Cagney' show stirs up fond memories of neighbor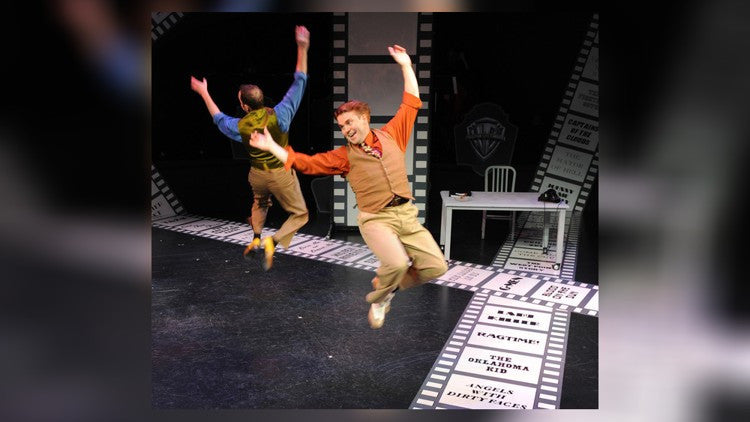 By Carleton Varney - Special to the Palm Beach Daily News
Give me the simple life! Hollywood legend Jimmy Cagney certainly embraced that sentiment, as I discovered firsthand many years back.
I was reminded of Jimmy recently when I was lucky enough to see Cagney, which is now on Broadway — or slightly off Broadway, if truth be told, at the Westside Theatre in New York City. If you are a Jimmy Cagney fan, you won't want to miss this musical, which is one of the most enjoyable I have ever seen.
Cheers and plenty of Yankee Doodle Dandy kudos go to Robert Creighton, who plays the Warner Brothers star of the 1930s, '40s and '50s, known to movie fans as Hollywood's tough guy in tap shoes. Palm Beach theater fans may recall that Creighton starred in the same show when it made its debut as a new work in 2009 at the now-defunct Florida Stage in Manalapan.
Jimmy Cagney and his wife, Billie, were my neighbors in upstate New York for many years and I often saw him working about his farm, which was named Verney Farm, which is similar to my name! When I would receive Verney Farm mail I would ride by and drop off the letters meant for Jimmy and Billie. Being a decorator I was, of course, interested in the life and lifestyle of this country gentleman, who had basically retired from the world of entertainment.
The farm where Billie and Jimmy lived had two buildings — a white clapboard house as you entered the property and a stone cottage set back in the wooded lands where the actor truly lived. Jimmy loved his farm, his cows, his books and his simple life. Billie loved her outdoor porches filled with country wicker pieces, some of which I would later purchase from the Cagney estate. Inside, near the fireplace, there were rag rugs and lots of natural fibers — a charming country look.
Cagney may have had a tough-guy reputation, but he was a gentleman who enjoyed simple pleasures. It was the Irish in the man that prevailed — tweeds and caps and britches of twill fabric. In the star's last turn in the film Ragtime at age 81, Cagney played the feisty police commissioner. While the role of Rhinelander Waldo was not Cagney's best, he did portray a man of distinction, moustache and all.
For those who join me as a Cagney fan, I can tell you that "Cagney" is expected to run through May in New York. Don't miss it!
Leave a Reply