Silver As Good As Gold For Decorating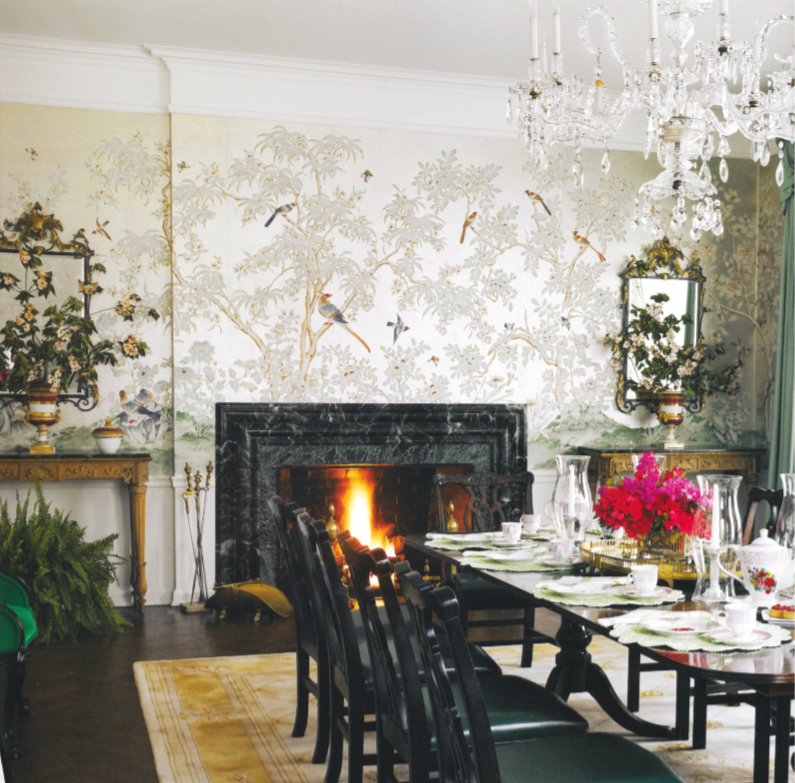 By Carleton Varney- Special to the Palm Beach Daily News
Are we in a golden age?
Probably so, if you consider the value of gold. These days, many a gold bracelet and broach are being melted down to re-emerge, at some point, as a new piece of jewelry. I know jewelry designers who even melt down gold pieces that they have had in inventory for some time- pieces that have not found a happy home. But even with recent market fluctuations, gold is still valued - and silver is not far behind.
Silver also is right up there on the decorating list. Silver leaf walls often pop up on the pages of the home-fashion magazines. Silver leaf provides a super background for Asian-style décor. Think of hand-painted silver leafed panels, which make handsome folding screens. I often use folding screens- whether they are traditional coromandel versions of simple wallpapered panels- behind a sofa grouping in a family drawing room or behind a long buffet in a dining room. They are handsome in period rooms and contemporary interiors alike.
Kindel, the furniture manufacturer in Grand Rapids, MI, will custom-finish any piece in its extensive line of designs in silver. For a master bedroom in a home we are now decorating in Wisconsin, we have ordered a night table cabinets and a large chest of drawers in a silvered finish, complemented by mirrored details on the drawer fronts with crystal knobs.
And the frame of the bed's headboard, which is in a French provincial style, will be silvered as well. The headboard also has an upholstered panel in a Fortuny peach / silver fabric. Your decorating source lesson of today is to acquaint yourself with the beauty of Fortuny, if you weren't already familiar with the Italian manufacturer. Do a quick web search and you'll easily pull up Fortuny fabric from Venice with a lovely silvered look. Can you believe that fabrics can be printed under water? That's what Fortuny does.
Visit antique shops and you'll find silver urns, vases and trays. Some say they are a drag on the auction market, because younger buyers today don't wish to do the polishing. All the better for me, as I am a silver-polishing addict. I truly enjoy filling my kitchen sink and polishing away tarnish until the pieces gleam.
Light and bright, silver is glamorous and adds so much to a home setting. Place a pair of polished silver candlesticks on a glass coffee table, light the candles and your home instantly becomes a little more magical. Also try placing a group of silver candlesticks- nonmatching ones- on your mantelpiece for a handsome visual treat.
Leave a Reply