Find decorating inspiration in colors from the fruit bowl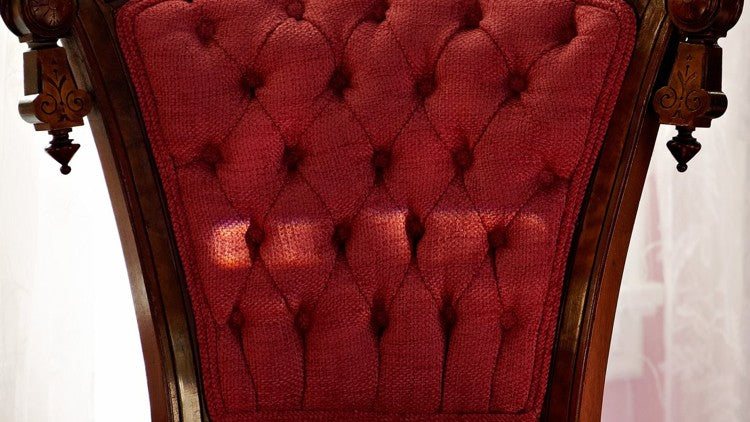 As I've often said, you can draw decorating inspiration from nearly anywhere — including the fruit bowl.
Now, this may sound very simple, but when thinking of a decorating scheme for your home, or simply for the living room in your home, look to that crystal bowl — I hope it's Waterford — filled with nature's bounty. Think of the flesh of pale orange cantaloupes and light green kiwi, the rich red of strawberries and the creamy flesh of white pears. Then add in purple grapes and ripe blueberries — and begin creating. Yes, you can use all these colors in your home, and here is how.
For your living room, start by painting the walls a frosty kiwi green and the trim a soft pear white. On your wood floor lay a rug woven of cantaloupe-orange fiber bordered in deep grape. At the windows, hang drapery with a floral print of strawberry reds, blueberry blues and kiwi greens on a rich cantaloupe background. Line the drapery valances in blueberry.
Then use the same floral print as upholstery for your sofa and lounge chairs. You may want to quilt the fabric for durability. If your room is large enough to house a separate pair of lounge chairs — as well as a skirted table — choose a solid kiwi green for the table covering and a nubby strawberry woven for the lounge chairs. The seats of your game table's pull-up chairs, meanwhile, can be covered in a trellis-design fabric featuring more of those blueberry blues on white.
For your sofa end tables, I would suggest chinoiserie-style lamps in blues on white. There are many Cantonese and Willow-ware patterns from which to choose so find one you love.
There! See what inspiration is residing that that fruit bowl — or a china dinner service plate, or even from a favorite Picasso.
Leave a Reply