Recalling James Nederlander, 'an illustrious gentleman'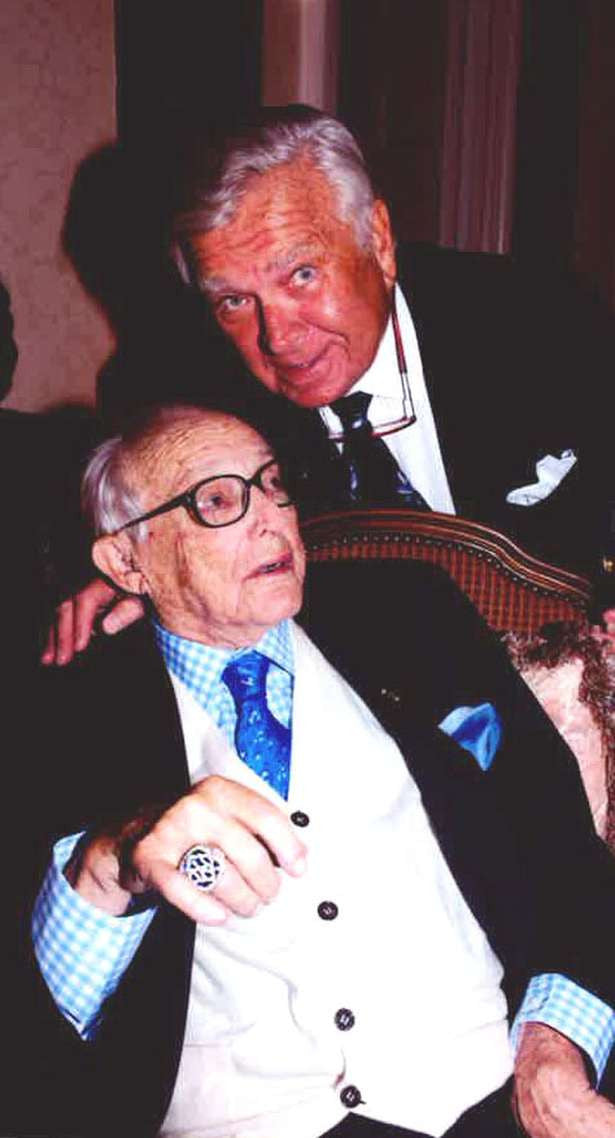 By Carleton Varney
Special to the Daily News
My friend Jimmy Nederlander left us July 25 at age 94. He was an illustrious gentleman with whom I worked, partied and enjoyed delightful conversations for many years.
Not only was I his decorator, for eight of his residences, but I considered myself a close confidante. Jimmy would tell me stories of his life's adventures as well as his theatrical successes as the head of the Nederlander production and theater empire on Broadway and beyond. I enjoyed his remembrances of stars such as Paulette Goddard, Judy Garland, Jimmy Durante, Ethel Merman, Lauren Bacall — well, the list was practically endless
Jimmy seemed to know everybody, and those who knew Jimmy loved him for his generosity, his kindness and his understanding. If one were sick, Jimmy would be right there to help find the right doctor who specialized in treating the illness.
Jimmy was not only an entrepreneur in the theater, but he also was a real estate wiz in America and Europe. He had so many interests and loved the world of sports. I recall that he always wore his New York Yankees diamond ring because he so proud of his hometown favorite.
As his decorator, I discovered that Jimmy was very much interested in interior design and decorating. He had a super eye for purchasing antiques and accessories for his home, a talent he shared with his widow, Charlene, whom I credit with having looked after Jimmy to the utmost. He was a super negotiator but always fair. He loved to make a good deal, and I admired his business acumen.
Having worked with the Nederlanders at homes from Arizona to New York to Palm Beach, I can tell you that in all the years we worked together, he and I never had a cross word, never one misunderstanding. Rare, indeed, to say.
Over the years, in fact, I never recall him saying an unkind word about anyone. He loved his family, his work, his travels, his entertaining, his glass of scotch before dinner. There were many parties to attend, and Charlene and Jimmy were top-of-the-list hosts.
Along with the theater, his family was his life, including son Jimmy J. and grandchildren Kathleen and Jimmy III. His daughter-in-law, Margo, and his stepdaughter, Kristina, and her two children were also an important part of his life, as were his brothers. Being a friend of Jimmy's was an honor, and all who worked with him or knew him wanted to be listed among that fortunate group.
A charitable man, James Nederlander was always there to assist. Last season for a benefit luncheon I co-sponsored with Princess Yasmine Aga Khan at The Colony, Jimmy kindly provided four seats to the hit Broadway show Hamilton for our silent auction, a donation that brought in several thousand dollars to the Alzheimer's Association. I also shall never forget Jimmy and Charlene co-sponsoring "The High Style of Dorothy Draper," an exhibit that spotlighted the designs of my mentor — first at the Museum of the City of New York and later in Dallas and Fort Lauderdale.
All who knew Jimmy, along with thousands of theater-goers, will miss this dear friend of Broadway. His legacy will be carried on by his son, a gentleman equal to his dad. The lights of the Great White Way are a bit dimmer these days with the passing of one-of-a-kind James Nederlander.
Carleton Varney

-

Dec 02, 2016
Leave a Reply
ENTER THE WORLD OF DOROTHY DRAPER HOME
Sign up to hear about gift ideas, special discounts and new arrivals.