Carleton Varney: Towels can be funtional, fun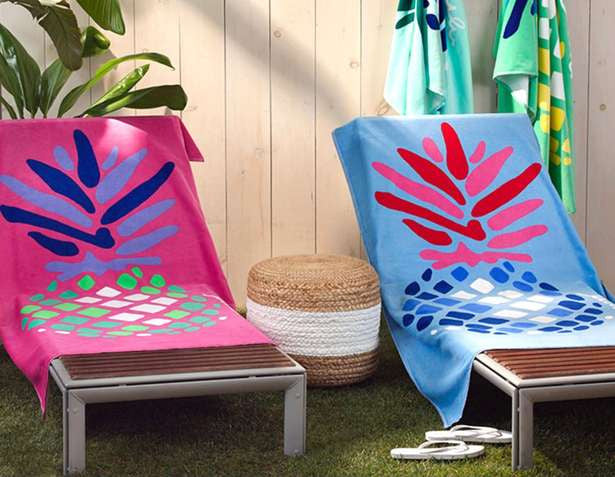 By Carleton Varney
Special to the Daily News
The right towels can lend so much style to poolside, but you also can wow up the bathroom in every room of the house, including the one that serves your pool. When selecting towels, don't be afraid to mix and match, as long as there's a general color theme. In the bathroom, for instance, you might mix sunshine and citrus colors — maybe an orange bath towel, a lime hand towel and a bright lemon face cloth. Then add an orange bath mat for extra pop of color.
Looking for a bit of style for your guest bath? A nautical theme would add a bit of sporty adventure that any houseguest would appreciate. Try sailor-blue bath sheets with towels in stripes of sailor blue and white. Or choose white towels that have navy anchors as the decorative detail.
Need more ideas? Just thumb through one of the many home-furnishing catalogues that come to your mailbox; I know mine is always full of them. You'll find towels in every color of the spectrum. And there are lots of local retailers with terrific choices, too.
A tip: If you are ordering terry-cloth towels in a rich color, like flag red or navy blue, make certain they are colorfast. Many is the deep blue or red towel I have purchased over the years that required wash after wash after wash to get the extra dye out of the terry. As much as you might like red or blue, who wants the color transferred to everything else in the wash load?
Terry cloth isn't just for towels, of course. Who doesn't like a thick terry robe to match your towels — a nice treat that's certainly expected in grand hotels. At The Greenbrier resort in White Sulphur Springs, W.Va., white robes and matching terry slippers are a guestroom staple. Departing guests often slip those slippers into their baggage as souvenirs — and that's not against the rules.
There's one other good use of the fabric, too: Use it to slipcover the lounge chairs around your pool, and your guests will never have to worry about finding a comfortable "sit-on" after bathing.
Leave a Reply