Pumpkin Isn't Just for Halloween; It's Perfect Indoors for Room Design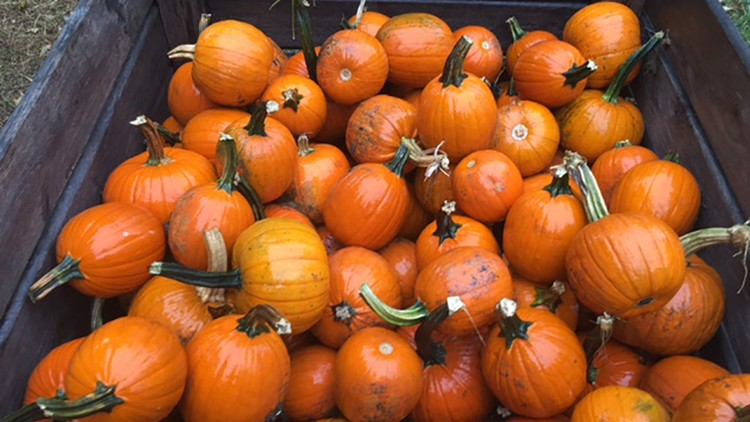 By Carleton Varney- Special to the Palm Beach Daily News
It's pumpkin time, when glowing jack-o-lanterns greet scary goblins, as well as the trick-or-treaters who will arrive at our doors on Tuesday. The pumpkin is to Halloween what the evergreen is to Christmas, the egg is to Easter and the heart is to Valentine's Day.
It's been a hot and humid October in Palm Beach, but in New York, where my firm has an office, there's a fall feeling in the air. Pumpkins will have a good run into November and onto the Thanksgiving table. The pumpkin-spice mania continues unabated. And gourmets of the world have been busy making homemade pumpkin soup, pumpkin muffins, pumpkin bread, pumpkin pies, and even pumpkin ice cream and pumpkin cheesecake.
In the decorating world, pumpkin is always a distinctive color. Whether used in a bright tone or a softened version, pumpkin is a great color for a room's background.
Now, it's important to remember that pumpkin is not orange, nor is it the color of smoked salmon or nasturtiums. Pumpkin is non-comparable to its other color friends. Pumpkin is pumpkin is pumpkin.
Pumpkin works at home with most colors — chocolate brown, cranberry, golden yellow. Imagine a room featuring all the colors of autumn leaves in rich reds, wines, golds, yellows and soft greens.
When my team decorates in Arizona, Colorado or even in the Dakotas, we find that fabrics with a mix of pumpkin, clay, rust or cranberry mix are favorites, which are so right to complement the natural environment.
In South Florida, with its very sunny environment, you will often find me mixing pumpkin with white, with shocking pink, with orange, with yellow — yes, all these colors that say Palm Beach. Versatile pumpkin is perfect paired with white wicker in Spanish-style villas or to provide a pop of color in a sleek contemporary house.
So let me suggest a color scheme perfect for fall or any time of the year. Let's paint your Palm Beach or Southampton living room — or your New York apartment entry hall — a soft pumpkin. Every bit of the wood trim should be treated in a white semi-gloss enamel.
To help ground the scheme, oriental rugs in a cranberry tone with soft creamy beige would look smart with pumpkin walls. Lay the rugs over a polished wooden floor give your room a traditional look.
I would use a pale blue for window curtains, and a pale-blue satin for throw pillows that will be placed on a pumpkin-upholstered bench, sofa or chair in your setting.
With the fall holidays upon us, think about the color of the season — pumpkin. And for your table, I'd serve pumpkin pie with your favorite topping. Whipped cream seems like the go-to for many folks, but personally, I would ask for a slice with vanilla ice cream.
And I do hope you have a happy Halloween!
Leave a Reply