Perfume your home with scents with sensibility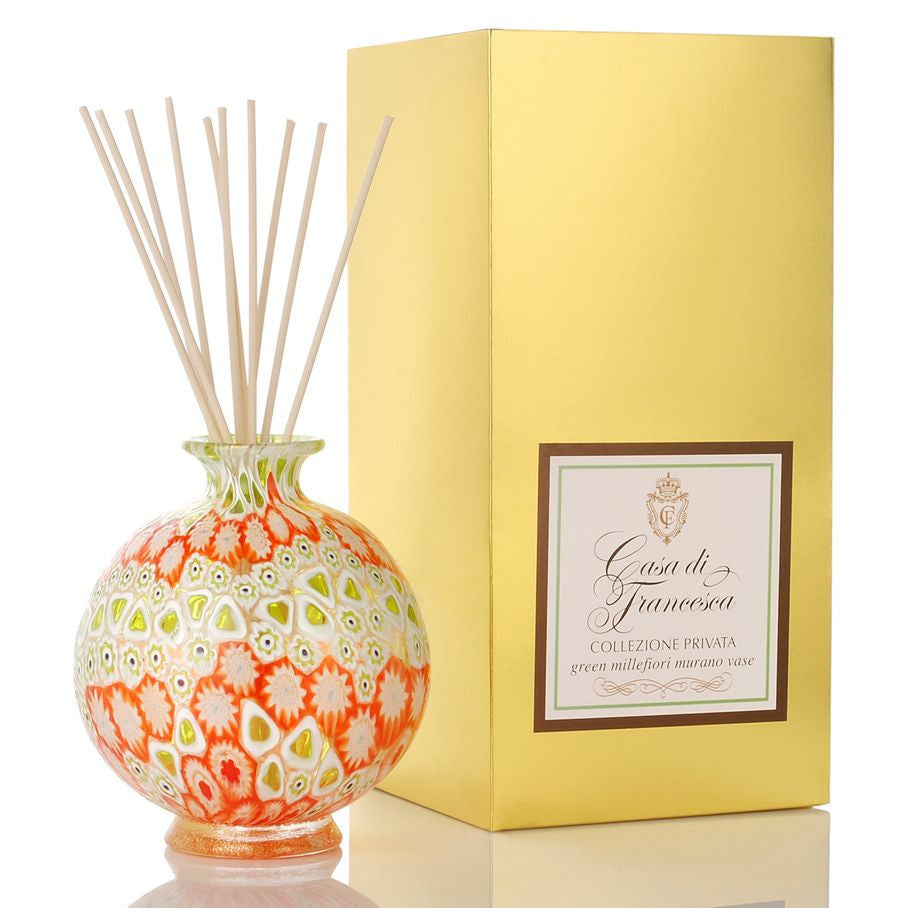 By Carleton Varney
Scents make sense, on the skin and in the home. Have you ever enjoyed an evening in the tropics when the air is perfumed by the aroma of dama de noche? The beautiful white flower grows on a large tree in my garden in St. Croix.
The flower is a small one but yields strong perfume and only begins releasing its beauty when the sun goes down, and when — if you're lucky — the night is filled with moonlight. Actually, the pattern of the flower's petals resembles the variegated white tones of the moon. When the flower sends out its scents, I often sit in mygarden atop the mountain and enjoy the moment.
I believe fragrance is as important an element of design as color — and no home is quite as beautiful as one that is perfumed. At this summer's grand opening of The Greenbrier resort's Casino Club in West Virginia, I placed 1,500 gardenias in a shell-like waterfall pond positioned on the casino floor between two grand staircases. The gardenias perfumed the air for several days afterward.
Gardens around the world are filled with the sweet scents of gardenias, roses, lilacs and peonies, as well as the medicinal aromas of plants such marigolds. We enjoy such fragrances of the outdoors, so it's no wonder we like to bring the aromas inside all year.
Nor must we have rooms scented with the same fragrance all the time. Just as garden flowers go in and out of season, you should feel free to change your indoor fragrances as you change the accessories or colors in your rooms.
Women often change their perfumes, although some prefer finding just the right one to express a desired personality. One of my favorite perfumes is Fracas, imported from France and sold only in exclusive retail stores — Bergdorf Goodman in New York City being one. The fragrance is warm and soft, and recalls a more glamorous era. I also like the smell of Chloe, a popular scent sold everywhere in the world.
Borghese's Casa di Francesca line offers a variety of scents for the home, from orange blossom to lavender, and I often order the same fragrances with sticks to perfume a room or office. Fragrance sticks in a perfume-style bottle — with its neck wrapped in a colorful ribbon — look handsome on a table in a drawing room, on a bedside dressing table or simply on a shelf.
Years ago, potpourri from Claire Burke was nearly ubiquitous in fine homes, sitting in bowls in just about every entryway. But the potpourri often looked too dried out and required doses of scented oil to refresh it, a task that was often neglected.
The decorating world has moved on since the days of potpourri roses and lavender in the Victoriana style, although in some instances, I still enjoy seeing those dried flower petals about. But thanks to the House of Borghese and other manufacturers, today's magical perfumed sticks are a best bet.
In addition to fragrance sticks, scented candles can be found virtually everywhere — but I do not like them in the dining room, where they can compete with aromas of food.
One other note: If you are a fan of scented candles, remember that those in white can look especially crusty and dirty, so their tops need regular maintenance to keep up their appearance.
Some tried-and-true methods of distributing scents still retain their appeal. When visiting the Provence region of France, do purchase a few lavender wands entwined with lavender-hue silk ribbons to place in your handkerchief drawer or chest — if, that is, you still believe in fancifully embroidered edge handkerchiefs, as I do. When I am at a flea market, I always head to the linen stall where I purchase men's handkerchiefs from the old days, the ones made of fine cotton or linen with hand-rolled edges. My! What you can find at flea markets, if you have a moment.
Carleton Varney

-

Nov 07, 2016
Leave a Reply
ENTER THE WORLD OF DOROTHY DRAPER HOME
Sign up to hear about gift ideas, special discounts and new arrivals.