'Eay Pray Love' spotlights distinctive blues of Italy, India, Bali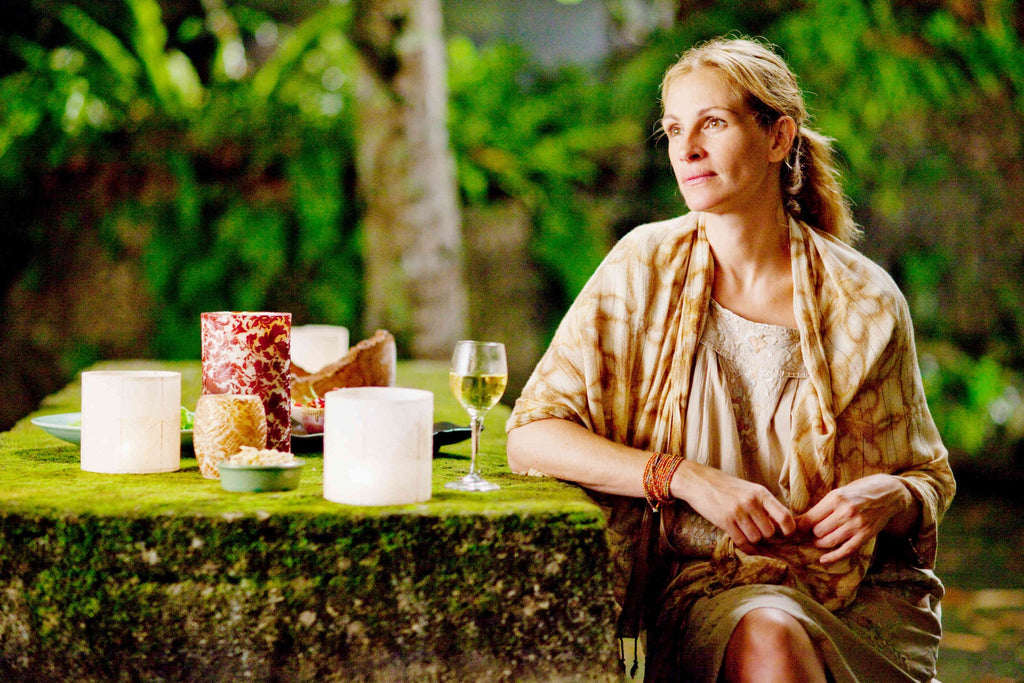 By Carleton Varney
Rarely do I recommend seeing a film, unless it is one from the Golden Age of Hollywood, when there were truly glamorous movie stars, trained in the studio system, who charmingly stayed out of politics and concentrated on perfecting their craft.
But today, I am making an exception and urging you all to see the movie Eat Pray Love, starring Julia Roberts. The film, based on Elizabeth Gilbert's popular self-discovery book of the same title, takes you inside glorious countries — Italy, India and Bali — where the colors, the costumes, the landscapes, the food and the interiors are so diverse, but delicious to see.
You'll enjoy the scenes of Italy, home of Venice, Rome, Florence, Naples, Capri, Milan; home of glorious architecture, wall finishes and fabrics; and home of that super-glamorous color, Venetian blue. I used that color some years back when I decorated the Venetian Ballroom of The Breakers in Palm Beach.
I highly recommend Venetian blue as the background color for any room in your home, from the living room to the bedroom to the kitchen and the bath. This special blue is slightly deeper in tone than aquamarine. And with the new generation of paints that offer a pearlized look, your walls can glimmer and reflect light like prisms, just as the waters off the coast of Sardinia do.
Palm Beach residents seem to like aquamarine and Venetian blue, as these are perfect background colors for French and Italian furnishings as well as for natural rattan and white wicker pieces.
Watch Roberts, as Gilbert, travel on to India. In the film, India is golden in its details, with all those Taj Mahal-style minarets. And again, there is a memorable blue. This time, it's the Indian turquoise blue so often found with bright pinks, deep orchids, hibiscus reds and golden tones of yellow.
If you like the look of India, then surely you may want to borrow the country's famous cut-out designs for the interiors of your home. Try using cut-out designs on shutters at your bathroom or bedroom windows. Perhaps you'll paint the shutters white or another Indian tone — Rajistan pink, purple or gold, or maybe even lime green.
Indian silks, some with gold threads, offer a luxurious sari look when used to cover throw pillows on a banquette sofa upholstered in, yes, turquoise blue.
I call it turquoise in the Indian manner and Venetian blue in the Italian manner, but in America, I call the color Jefferson blue or maybe even Tiffany blue, as in Tiffany blue boxes.
And then it's off to Bali, where the sea shimmers with its own special shade of blue — we'll call it Bali blue. In a room setting, let's use the color as a background for accents of amethyst, citrine and spicy orange.
For a Bali-style bedroom, try a bamboo headboard and use a comforter made of a batik fabric, one that features Bali blue, magenta, lime and sugar white on a tangy orange background.
There are many batik fabrics on the market, and you can see many examples in Antique Row's decorating shops along South Dixie Highway in West Palm Beach. Step into one of the shops and tell them Carleton Varney sent you to see batiks from Bali — or silks from India or damasks from Italy.
Carleton Varney

-

Nov 07, 2016
Leave a Reply
ENTER THE WORLD OF DOROTHY DRAPER HOME
Sign up to hear about gift ideas, special discounts and new arrivals.