'Jeannie' inspires magical color plan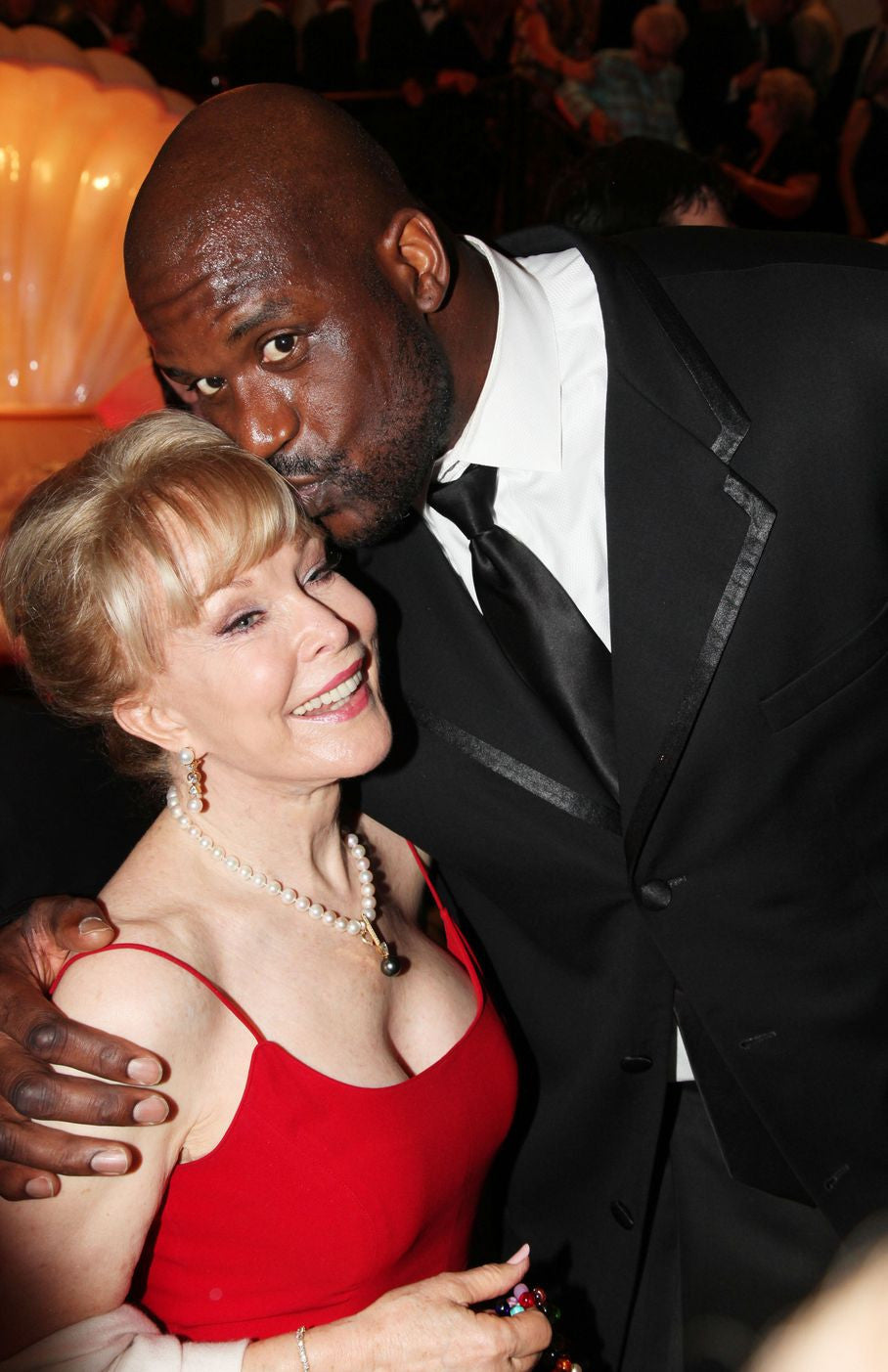 By Carleton Varney
Word is out that Barbara Eden's autobiography is to be published next spring, and the title, I'm told, is Jeannie Out of the Bottle. The ever-glamorous Eden, with her businessman husband, Jon Eicholtz, was on hand in early July for the grand opening of the Casino Club, which my firm designed, at The Greenbrier resort in White Sulphur Springs, W.Va.
The bubbly star of the 1960s TV series I Dream of Jeannie was among the many celebrity guests at the opening, but she was also featured in the annual White Sulphur Springs Independence Day parade, which was orchestrated by Betsy Conte, the charming and very conscientious social director of the resort.
Eden, of all the celebrities present, appeared to be universally liked by people by all ages. I watched her in the Old White Garden of the hotel, where young men in their late teens gathered about to visit with "Jeannie" and, of course, to have their picture taken with the sexy blonde who wore that famous pink genie outfit on television.
Of course, the star did not appear in her costume at either the gala casino opening or at the parade. On both occasions, she was handsomely dressed in stylish red. But is red really her color — or is it pink?
Like many blondes, she is flattered by pink tones, and I agree with her when she says that pink is a super decorating color for any room in the house, just as it was for the interior of Jeannie's bottle on the TV series. That got me to thinking about a color scheme inspired by Eden and her most famous character.
Try a soft Jeannie pink for the walls in your living room. Paint all the trim and woodwork in a white, semigloss enamel. At your windows, hang white sheer curtains that draw for softness, and complement them with over-draperies in a fernlike vine pattern of spring greens and mint greens on a white background. The drapery can be lined in the soft mint color, perhaps in a silky woven fabric. On the floor, again choose the softest of mints for the rug, which you might have bordered with the deeper shade of spring green.
For sofa upholstery, go Jeannie pink in a very practical, strong woven fabric. Cover your club or lounge chairs in the fern-like print to match your drapery. If the drapery fabric is lightweight, you'll have to quilt the design so that the lounge chair upholstery is practical and durable. You could always slipcover the lounge chairs in the print, should you not want to go the quilting route.
Use a big, rectangular upholstered-top ottoman as your coffee table, maybe one with a tapestry-covered top. At each end of your sofa, place tables of your choice — but remember that they don't need to match. One can be round, maybe skirted in a pink-and-white stripe, while the other can be a glass-topped piece with a brass frame.
For your end-table lamps, find a pair of fabulous antique Chinese jars with white silk shades. If I were helping you with the design of the room, I would line the lampshades in a very pale pink silk. Pink linings always give a glow to a room when the lamp is lighted — and a very flattering glow it is.
Your room might need a card-and-game table and chairs, and those pieces can be a mix of fruitwood and gold leaf, with the seats of the chairs upholstered in a deep, rosy pink. Make sure there is a standing lamp near the table — perhaps an antique bronze one with green-onyx trim.
I hope your room has enough space for a very tall showpiece, such as a glass cabinet to hold your collection of Flora Danica, the handsome porcelain that Royal Copenhagen has made for generations.
Accessories make a room interesting and comfortable — so do choose a fun mix of cushions for your sofa. Some should be in pink, of course, some in white and maybe one or two in poppy orange. I love the combination of pink and orange.
Why not consider looking to Barbara Eden for inspiration for a happy home filled with color? Think Jeannie — out of the bottle — when making your choices.
Carleton Varney

-

Nov 07, 2016
Leave a Reply
ENTER THE WORLD OF DOROTHY DRAPER HOME
Sign up to hear about gift ideas, special discounts and new arrivals.