Old-Time 'Sunset Boulevard' Look Still in Style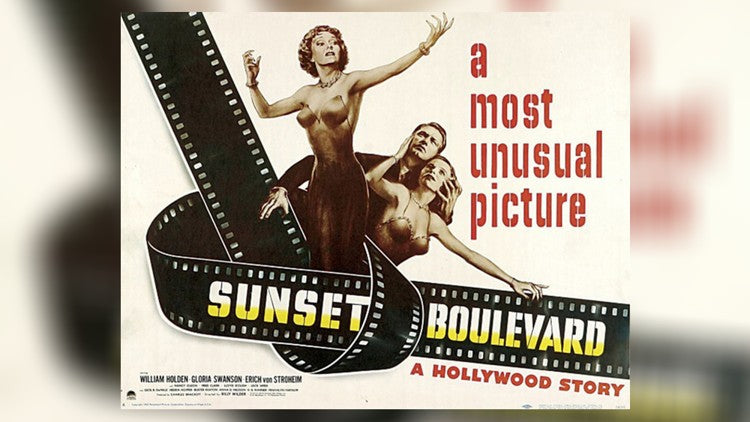 By Carleton Varney- Special to the Palm Beach Daily News
Those of you who saw the musical 'Sunset Boulevard' during its initial run on the Great White Way 23 years ago will recall the elaborate and decadent set, which brilliantly captured the over-scale grandeur of Norma Desmond's 1920s-era mansion of Old Hollywood. The debut production starred Glenn Close — so who better to bring back the limited-run revival to Broadway, which closed in June?
Or perhaps you have seen the 1950 film starring Gloria Swanson and William Holden, both gone now. If you've seen it, you'll remember those massive sets filled with Renaissance-style furniture — gilded framed paintings, tapestry wall hangings, wrought-iron furniture, elaborately carved paneling, staircases with metal-filigree balustrades, tables covered with brocade runners, and, yes, heavily draped windows.
Those early Hollywood houses — and many built in Palm Beach during the same era — were not only grand but so often very dark.
Surprisingly, I found the same atmosphere, on a much smaller scale, some years ago when I visited the star of 'Sunset Boulevard' in her maisonette Fifth Avenue apartment. It was the photographer Ellen Graham who introduced me to Miss Swanson and to her husband, Bill Dufty, who had just penned a book entitled 'Sugar Blues', which warned people about the evils of sugar. No sugar for Gloria, no sugar for Bill. They believed sugar to be a poison of sorts.
The Swanson apartment, I must say, was filled with Gloria's memorabilia, and being a ground-floor maisonette had little light. It was a kind of 'Sunset Boulevard' pied-à-terre — over-draped and velveted, but certainly well appointed with many portraits and photographs of the star hanging on the walls.
When I visit Palm Beach and West Palm Beach ateliers where antiques are proudly presented and sold, I find, indeed, many items that spark memories of 'Sunset Boulevard'. I often buy wooden window rods with large wooden rings and with big end finials, sometimes carved or gilded. I've also seen sets of iron gates, lantern fixtures, Renaissance-style consoles and pairs of carved high-back hall chairs with tapestry-covered seats.
Palm Beach auctioneers with offices and display rooms on South Dixie Highway have recently presented furnishings in the Sunset Boulevard-style for bid. A few of the pieces I found handsome would give a room — albeit a very large room — a tad of that Old Hollywood/Palm Beach style of the Roaring '20s. I am always intrigued by homes of that era that have been brought back to life through careful restoration and sensitive renovation. Palm Beach has so many wonderful examples, designed by the likes of Addison Mizner and Marion Sims Wyeth.
The lines between Palm Beach style and 'Sunset Boulevard' style often blur. The interior of The Breakers has some of that look, and indeed I recall the days when our office supervised the restoration of the ceiling in the resort's Circle Dining Room, which had been painted over, the frescoes buried under layers of paint. We brought them back to life and to the eyes of the guests who love the ceiling for its original spirit.
Although it might take a bit of decorating know-how to adapt it to today's simpler lifestyles and lighter tastes, 'Sunset Boulevard' style can still be perfectly in style.
Leave a Reply