Look For a Visual Symphony When Decorating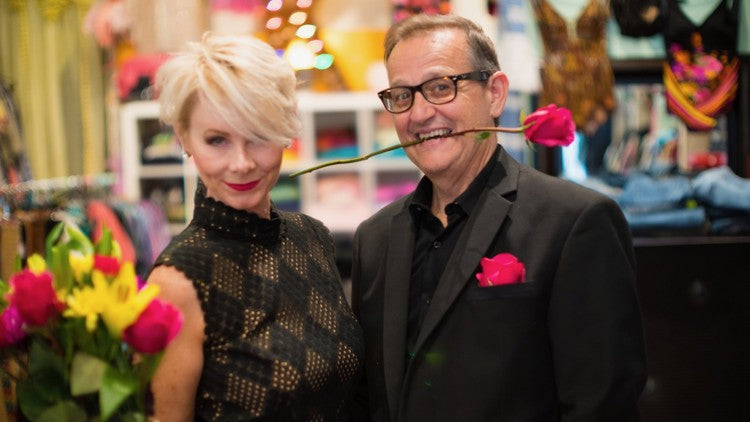 By Carleton Varney- Special to the Palm Beach Daily News
The world is filled with legends — historical legends, movie legends, aviation legends, style and design legends and, of course, musical legends. Without legends to offer us inspiration, the "I can do" attitude might not exist.
I love music in the home, and I believe music is as much a part of interior decoration as color. Sound — and music — can add a happy note to rooms. If you're like me, hearing a song from the past can spark pleasant memories that are just as vivid as the ones that arise from viewing framed photographs of family and friends.
I know that my days are brightened by the songs I hear on radio station Legends 100.3-FM, which I never forget to tune into when I am in South Florida. The station is devoted to music from the Great American Songbook, songs that often stir my memory bank and send me reminiscing about past adventures. I love taking a musical trip down memory lane with Bing, Dinah, Ella, Ethel, Debbie, Frank and Perry. Their remarkable work — and recordings by so many others — fill the airwaves each hour, every day. It's a pleasure to listen to this station of dreams, whether I'm in my car, in the office or at my home.
I often draw an analogy between music and decorating, for I believe designing a home is akin to creating a symphony, where a melody is repeated again and again. And when decorating, color serves as that melody.
I always advise starting with a color plan when you embark on a decorating project, big or small. The color plan may take its inspiration from a favorite painting, from a china pattern you love, or even from the floral pattern of a favorite garment.
For example, a painting you love might have a lovely cloud-scattered sky above a landscape dotted with peach roses and blue delphiniums amid apple-green leaves. Blue, peach, white and apple green would be your "melody colors" to carry out throughout your house. Look for them in a wallpaper pattern for your entry hall. Then use the sky-blue background as a paint color for the walls in your living room. For the dining room, consider covering the walls in a stripe of peach, white and blue above a white chair-rail. And in your country-style kitchen, you might try using blue-and-white gingham, accented by a ceiling painted rich blue. The visual symphony has begun.
And once the project is completed and your family and friends have gathered for a party, be sure to turn on Legends 100.3 to help set a festive mood.
Here's to wonderful music, in your home and in your heart.
Leave a Reply