Ireland Provides Beautiful Scenery and Inspiration for Design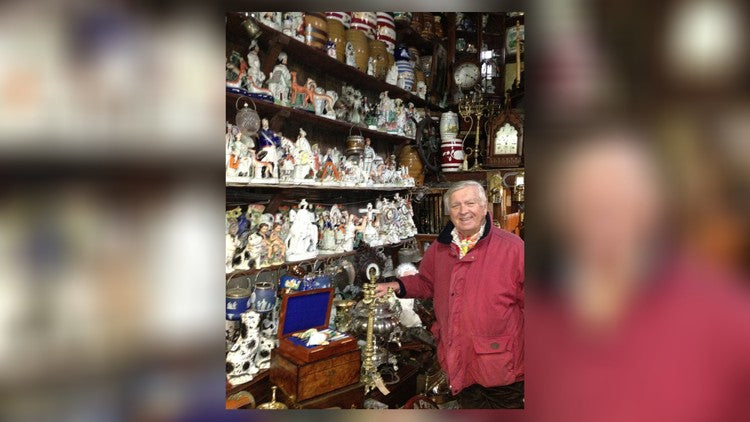 By Carleton Varney- Special to the Palm Beach Daily News
Summer is here, and that always means the shores of green Ireland call me "home." So while I am not Danny Boy, I've headed to the verdant Connemara landscape, where the marble is green as well. Connemara offers so much to see and to enjoy for those with an interest in decorating.
Those of you who have spent some time in Ireland know that Connemara marble is a favorite of country and city folk for floors, counters and tabletops — and even jewelry and the handles of letter openers. When visiting the shops along Irish country roads, you'll find a host of Connemara marble products, from cuff links to pendants to bookends.
If you are considering new marble floors for your South Florida home, you can find Connemara marble available in America. The marble ranges from pale green to deep green, with veins of white and cream. There is a grassy green look to the marble that works well with a wide variety of room decor. I visited an antique shop in Clarecastle in County Clare on my very last visit, where I purchased a handsome table clock set into a green Connemara marble frame encased in silver.
Ireland is known for its early silversmith artistry, a fact that will be quite obvious when touring the country. Silver seems to be not as popular with the younger generation, but you can still find some very good buys. I have always believed that the design world goes round and round — what was once the rage will be back again. So I never follow the trends and think that perhaps no one really should. You can drive yourself a little gaga just trying to keep up.
If you're visiting Connemara, I always recommend a stay at Cashel House, one of my favorite country-house hotels in the world. It is antique-filled and cozy, and the rooms are carpeted with custom all-wool designs created by Connemara Carpets, a nearby factory, which is also a must for a visit. At Connemara Carpets, ask for Kieran O'Donohue, the director, and perhaps he and his staff can show you about, explaining how hand-tufted carpets are woven on looms that can be grand in size.
Wherever you are heading this summer, I hope you find something special for your home. And if you're lucky enough to find yourself in Connemara, I wish you happy hunting amid the green!
Leave a Reply