In the Summer, Cool Maine is the Main Place to Be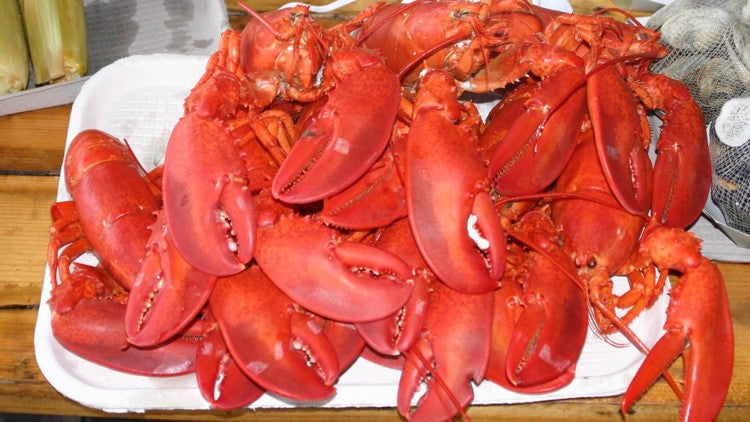 By Carleton Varney- Special to the Palm Bach Daily News
Maine is on my mind. For many, it's the season to say bye-bye to the heat and the humidity and head to Maine, where I-95 is a flowery sight, lined with purple and pink lupines.
Maine in the summer is such a beautiful place, with its charming coastal towns, pine trees and wildlife. The flowers along the highway are part of the state's highway-beautification program, and the lupines remind me a tad of the bluebonnets in Texas, which were planted along roadways in an effort spearheaded by Lady Bird Johnson to add color and natural beauty. All states should have such a beautification program, I think.
I have many favorite places in Maine. Boothbay Harbor is one of my favorites, where the Spruce Point Inn can welcome you to the picture-postcard-perfect seashore, complete with rocky coastlines and sailboats. The inn's rooms are comfortably decorated, with maple and pine furnishings and calico wallpapers. The cuisine, of course, is all about lobster. Steamed in the shell is my favorite, but don't forget lobster rolls and pasta with lobster meat as a surprise. And the mussels in Maine are the best in the country.
Maine offers plenty of New England history. If you're visiting this summer, I recommend a visit to the Nickels-Sortwell House in Wiscasset. Standing tall at 121 Main St., this trophy house was built in 1807 by William Nickels and in 1899 was purchased by Alvin Sortwell as a summerhouse for his family. The house is furnished and decorated in the Colonial Revival style, appropriate for a Federal-style mansion. Palm Beach folk have their own mansions, of course, but not in the classical style so popular with New England's settlers.
When in Wiscasset, a must-see is Water Street Antiques, where Jill Main and her husband, Bruce, operate a shop chocked full of goodies — and I mean chocked full. There are books, paintings, Native American treasures, sculptures, and even a room Jill has filled with dolls and stuffed animals. You'll find Shirley Temple memorabilia, vintage glassware, delightful salt and pepper shakers, pin cushions and rag dolls. Water Street Antiques is at 51 B Water Street.
For lunch, visit Red's Eats on the corner of Water and Main streets, famous for its lobster roll. You may have to wait in line a bit, but enjoying a good lobster roll is a Maine pleasure, and there are many good ones to discover along the way.
If your travels take you through Portland International Jetport, stop by Linda Bean's Maine Lobster Café opposite Gate 10. Linda is part of the L.L. Bean family — and that means her family goes back a long way. Of course, no one should miss a stop at L.L . Bean's flagship store in nearby Freeport, which is is open 24/7. That's right folks, the location at 95 Main St. is open all day and night, should you need one a pair of the company's famous waterproof boots or any other piece of outdoor apparel or gear for sporting and camping.
Should Maine be calling you this summer, enjoy the cool breezes off the Atlantic, the lighthouses and the lobster rolls. But remember, Season 2019 in Palm Beach is on the way, and we shall all be eating key lime pie again soon.
Leave a Reply