Horses Ride Rescue For Many A Room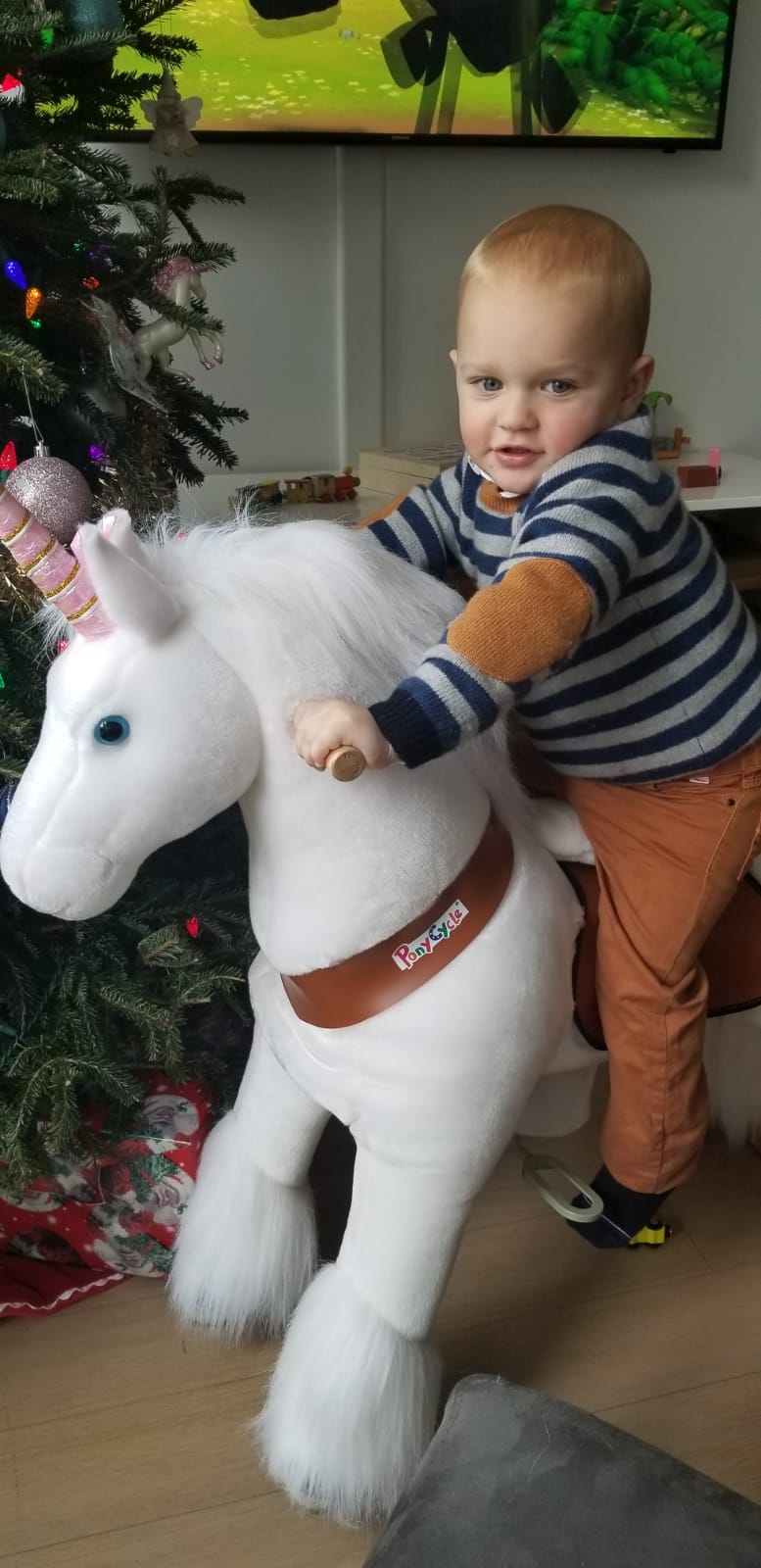 By Carleton Varney Special To The Palm Beach Daily News
Who wants a pony for Christmas? I know plenty of children whose faces would brighten on Tuesday if they awoke to find that Santa had left them a pony, whether a toy one or, better yet, a real one.
Many children adore horses, including my grandson Bowie, who loves his white rocking horse — actually, a unicorn. He also has a shelf filled with little horse figurines — some wooden, some plastic, some made of metal. They'd look right at home at Christmastime standing among evergreen branches on the mantel.
And Bowie's adopted grandmother, Louise Aylward, a Palm Beacher and Wisconsinite, will be getting a framed photo of Bowie sitting on his rocking horse for her Christmas present.
I believe framed pictures of loved ones are about the nicest presents anyone can give or receive. Although it's commonplace to send one another digital photos by email or text messages, there's something very special about a photo in a lovely frame. Many of my clients have groupings of framed photos of family and friends on tables or, perhaps, the living room's piano. The photos add to the décor, are enjoyed by their owners and make terrific talking points during parties.
If an equestrian or polo player lives in the house, you can bet there will be a photo or two featuring beloved horses. Ponies are favorites of many Palm Beachers, who live in a town where a cultural interest in polo and riding goes way back. It's certainly not unusual for Palm Beachers to have a pied-a-terre in Palm Beach and an equestrian property in Wellington.
The International Polo Club at 3667 120th Ave S. in Wellington is gearing up for its winter season of high-goal polo. The Herbie Pennell Cup is set for Dec. 30, and the Palm Beach International Equestrian Center's season is upon us, with the Winter Equestrian Festival scheduled for Jan. 9-March 31 at 3400 Equestrian Club Drive. And if you're out west, pop into the Museum of Polo and Hall of Fame, 9011 Lake Worth Road, west of Lake Worth, to see the many pieces of historical memorabilia.
If you have someone with an interest in polo on your gift list, I suggest you call or visit Jeanne Chisholm at the Chisholm Gallery, 13532 Fountain View Blvd. in Wellington. Her gallery features wonderful art, sculpture, memorabilia and graphics relating to polo. You can reach her at (845) 505-1147.
Images of the equestrian life can easily be brought into the home in other ways. You'll find horses depicted on throw pillows, rugs, fabrics, wallpapers, needlepoint items, belts and jewelry. There also are picture and mirror frames with equestrian themes.
And, of course, the two bookstores in Palm Beach — Classic Book Shop and The Palm Beach Book Store — have beautifully illustrated books featuring horses enjoying their pastures as well as coffee-table tomes devoted to polo and horse racing.
Whatever you choose as a gift for one of your horsey friends — a book, a piece of art, a decorative accessory or even a new pair of riding boots — I expect it will be easier to fit under the tree than a real pony.
To those who are celebrating Christmas, I wish you the merriest of holidays.
Leave a Reply