Looking For Holiday Decor? Shop Local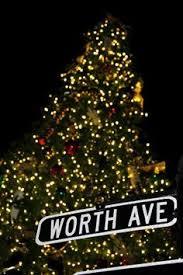 By Carleton Varney Special To The Palm Beach Daily News
Worth Avenue during the holidays — and all year-round for that matter — is a visual treat. How lucky we are in Palm Beach to live in a community with such a charming and beautiful avenue, with the palm trees lighted and the shop windows offering brilliant color and lovely wares.
I hope you've had a chance to see the windows at Saks Fifth Avenue. In red, white and black, they are truly spectacular, with a theater theme worthy of a Broadway opening night.
As always, Mary Mahoney is a treat, with lovely china, glassware, table accessories, candles, ceramics and even jewelry. Then there is the visual magic of the old-fashioned interior at Betteridge jewelers, where the cases are filled with objects for seekers of beauty — pearls, emeralds, rubies and many contemporary items as well, all ready for holiday gifting.
In interior design, fine decorators always use objects that people will want to look at for a long time. The more colorful, the better, I always say.
Similarly, that's why I like to wear shirts with cuff links, as I enjoy glancing at my sleeve studded with a sparkly color. And it's why I love to see a dining-room chandelier trimmed in green emerald crystal drops (although you might prefer ruby or sapphire).
For those celebrating Christmas, adding a special touch of color to your dining table will add some visual happiness to the season. Consider emerald green or ruby red glassware or, perhaps, candlesticks.
And speaking of glass, I always enjoy a visit to The Silver Fund on Worth Avenue. The Silver Fund is filled with fabulous objects from glamorous eras.
I love to walk the Avenue just for a chance to look in the shop's windows. I always see something unusual — and colorful — that catches my eye.
I also like to step inside Trillion, which has an array of colored sweaters from tangerine to forest green. And at our famous Ta-boo, the décor is festive all year round, but extra festive to delight holiday diners. Worth Avenue is truly in a class by itself. I'm aware of streets in other cities that attract higher-end shoppers — Rodeo Drive, certainly, in Beverly Hills or Madison Avenue in New York. But none offer as much holiday magic as Worth Avenue at Christmastime.
Not only are we lucky enough to have Worth Avenue, but we also have the shops on South County Road. After a late breakfast at SurfSide Diner, I might head next door to The Classic Bookshop, then cross the street to see a touch of old-world elegance at Kofski Antiques. I also enjoy stopping in at Blue Provence, the French boulangerie, for terrific appetizers and fancy delights.
Then, with my gift list in hand, I might head to the Royal Poinciana Way shopping district. I love to browse Palm Beach Bookstore, which always has a terrific selection of decorating books. Both of our bookstores offer Christmas-theme books, with a good selection for the little ones.
And finally, I enjoy a visit to Royal Poinciana Plaza, where the holiday spirit is rocking as well. I've been so impressed with the transformation at the shopping center and the selection of stores.
Wherever you're shopping these days — and I hope it's with our local merchants — I hope you have merry, merry time.
*
Leave a Reply