Help Your Living Room Bloom in Springtime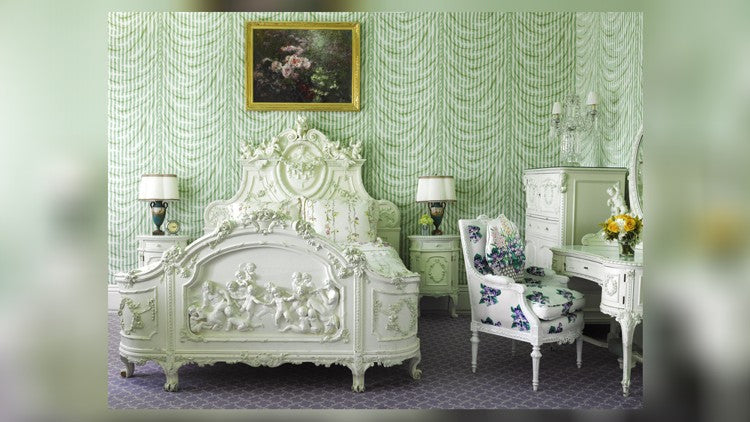 By Carleton Varney- Special to the Palm Beach Daily News
Color me springtime! I know that winter won't seem to make an exit in parts of the country but in New York City, the buds are popping on the trees. A hint of green leaves has arrived on the branches of the rose bushes on my terrace. And I can see the yellow forsythia starting to blossom.
Yes, as springtime blooms, seasonal Palm Beachers are thinking about packing up and moving north, if they haven't already done so. Even so, Southampton is not ready to receive warm-weather visitors, so my advice is hang on a tad longer, enjoy the Palm Beach sunshine and come on back in May. One never knows what this climate holds these days.
Be that as it may, I'm thinking about springtime decorating, and that often means designing a room in green and white. It's often said that a room in blue and white is magical. But a room in green and white is also equally moving. Here is how to go about creating a welcome springtime living room that will last year-round.
Let's begin by painting the living room walls a very soft spring green with all the woodwork white. For the ceiling color, you can never go wrong with the softest sky blue, as it will give your room the color of the sky above.
Windows can be treated with plantation shutters, which lend any room a bit architectural oomph. Or, if you are a New Englander at heart, install simple double-hung louver shutters. Whichever you choose, paint the shutters a deeper shade of spring green than your walls.
For flooring, I hope you are lucky enough to have wooden boards so they can be bleached to the softest white birch. If not, simply paint the floors white and seal them with coats of polyurethane.
I envision a sectional sofa upholstered in a trellis pattern of spring green and white or one that with a lattice look. Most fabric houses can show you trellis patterns — and one in a chinoiserie style would be perfect for this decorating project.
For the upholstery fabric on your lounge chairs, go for a fern design, perhaps a pattern in which the ferns are growing in terracotta pots. A pull-up chair or two — or four card chairs around a table — should have white-painted frames with seats covered in a woven tweed of solid spring green.
Pine-wood end tables can have a natural finish. And on them, place a pair of Christopher Spitzmiller spring-green lamps with bases shaped like ginger jars or gourds, finished with white shades.
Your room might house a collection of green cabbage-ware, mixed with some potted fern plants on your shelves.
Should a lighting fixture be needed, consider something either very contemporary or very traditional. How about a white-painted metal chandelier with palm-tree branches?
A raffia rug can be placed in front of a coffee table, either a mirrored style or one with a brass frame and a glass top.
For the touch of springtime, find a number of hand-painted throw cushions all that feature different flowers that bloom in April such as daffodils, hyacinths, snowdrops, crocus and tulips. You can change the pillows with the seasons, and your room will look right every time.
For the finishing touch over the sofa, panels of a painted floral scene would be delightful and classic. But you can also go modern with an Andy Warhol flower print.
Now, that's a room in which I would feel younger than springtime!
Leave a Reply