Hawaii Trip Leads to Thoughts of Pineapple and Bamboo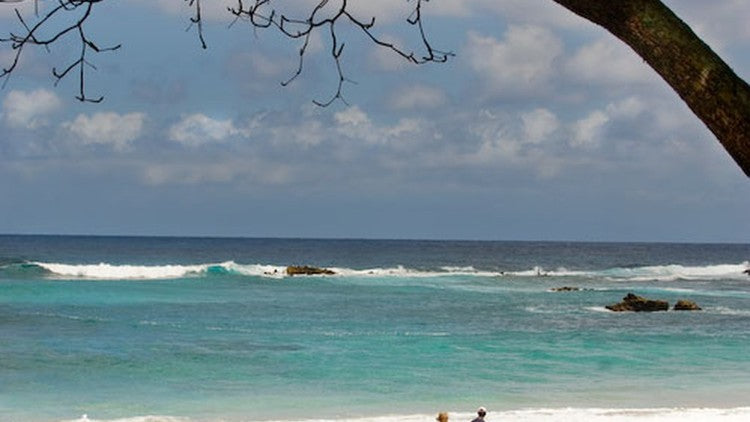 By Carleton varney- Special to the Palm Beach Daily News
Aloha! My design associate Brinsley Matthews and I have recently returned to the mainland after finishing up a week of decorating assignments on the island of Maui.
And believe me, I always find lots of decorating and design inspiration when I visit Hawaii.
Maui has what I think are the state's most beautiful beaches — some with white sand, others with red and some with black. If you are Maui-bound this winter, I recommend a stay at the Plantation Inn in Lahaina. This is a simple two-story hotel close to the shopping district and the Lahaina Yacht Club where — with a membership — you can enjoy the island's best gourmet dishes featuring mahi-mahi. In Lahaina, you'll find Jimmy Buffett's Cheeseburger in Paradise, where mahi-mahi dishes are equally delectable — and no membership is required.
The Plantation Inn will offer you a look at the decorative charms of Maui, including the Hawaiian quilts on the beds.
And who can forget the most famous Hawaiian symbol — the pineapple, which also is America's symbol of hospitality. Items shaped like pineapples are available in shops across the island, including koa-wood ice buckets and chopping boards. The fruit also appears as a design on muu-muus, sarongs, shirts, wallpapers and fabric by the yard. In the jewelry category, I've found gold and silver pineapple charms. The fruit also appears in the design of cellphone covers, not to mention printed dishcloths and fine embroidered table linens.
Another Hawaiian design symbol is bamboo, and it's one of my favorites. I love the look of window drapery hung from bamboo poles. And lots of interior design magic occurs when a decorator replaces a traditional wood item with bamboo. In one project on Maui, for instance, we are using half-rounds of 5-inch-diameter bamboo as crown molding and chair rails. Charming!
If you wish to acquire bamboo in every size and quantity, Bamboo Maui (BambooMaui.net) is the place to visit. Proprietor Michael Bailie can answer all your questions about bamboo, from durability to sizes to colors, etc. Based in Wailuku on Maui, the company ships products all over the world.
A visit to Maui wouldn't be complete without staying a night or two at Travaasa Hana — formerly the Hana Ranch — in what I think is one of the most beautiful tropical spots in the world. The road to Hana is full of curves, taking you past waterfalls and lush foliage and flowering trees — so magical. Stop on the road at Da Fish Shack, where owner Brian Maser makes an ice cream that has been called one of the country's best. The tropical flavors include ginger coconut, pineapple and mango, each more delicious than the next. Da Fish Shack should not be missed, and a chilled coconut can be readied for a drink on the spot, with straws provided. Coconut milk is always a treat, especially on a warm day.
The next time you're in Hawaii, keep your eyes open for color combinations that you could easily adapt for your next home-decorating project. Who knows, you might even paint a room the glowing gold of a ripe pineapple!
Leave a Reply