Book Does a Good Job of Remembering 'Style Legend' Bunny Mellon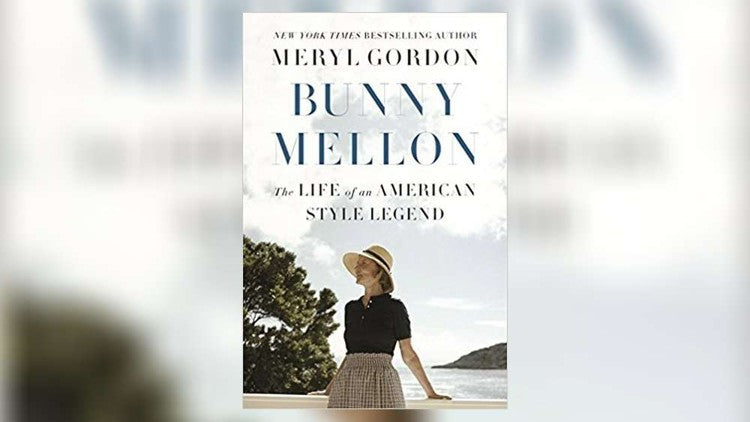 The new year certainly is bringing with it lots of the new, a reflection of the positive economic picture America is enjoying these days. I see new construction all around South Florida, including plenty of projects in Palm Beach. Construction never seems to end here, and that's a great sign for those of us in the interior design and furnishings business.
Across the bridge along South Dixie Highway, I see new antiques shops, and I'm looking forward to visiting designer Gil Walsh's new decorating studio, which is scheduled to open next month on South Dixie at Bunker Ranch Road. On the island, with the season in full swing, you'll find new shops on Worth Avenue, South County Road and the refreshed Royal Poinciana Plaza stocked with wares for the folks who love to play house — and by that, I mean filling a home with new treasures.
I always enjoy a breakfast at Surfside Diner on South County Road, where I always seem to see a friend or two enjoying their oatmeal and pancakes. After breakfast, I always take a look at the shop windows to the left and right of this popular stop.
The windows of Classic Bookshop always show shelves filled with the current must-buy-and-read volumes. My recent purchase at Classic Bookshop was the biography, by best-selling author Meryl Gordon, of the late and legendary Bunny Mellon, who had homes in New York City as well as Virginia and Oyster Harbors on Cape Cod. Her style, whether she was decorating or entertaining, was of the manor born — not opulent but classic. That attitude shines through in the pages of Bunny Mellon: The Life of an American Style Legend.
She enjoyed things that were homespun as well as authentic, whether they were New England mallard duck decoys or fanciful table linens. Bunny was a woman who rarely — if ever — had a hair out of place. Jacqueline Kennedy was one of the ladies who most admired her, and in some ways chose to follow her style. The two ladies were indeed friends and Bunny often gifted Jackie with a classic bauble or two.
Bunny's gift for gardening was her passion. It was she, at the request of President John F. Kennedy, who designed a garden outside of the Oval Office for JFK to enjoy — the White House Rose Garden, which continues to delight us today.
That garden is truly one of a kind, but I do hope the new homes being built in Palm Beach will have outdoor spaces that offer similar pleasures to those who live in them. That's what Bunny would want — I'm sure of it.
Leave a Reply