St. Patrick's Day is a Perfect Time to Think About Visiting Ireland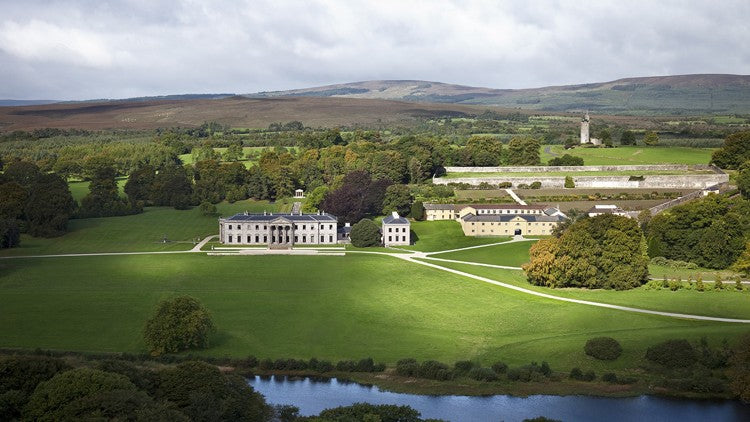 By Carleton Varney- Special to the Palm Beach Daily News
From the golden age of Hollywood, Irish Eyes are Smiling starred the great Monty Woolley, June Haver and Dick Haymes. If you are a movie buff and wish to celebrate St. Patrick's Day in a smiling manner, get the film and show it after your corned-beef-and-cabbage dinner, served of course with a glass — or pint — of Guinness.
Happy St. Paddy's Day to all my readers, and I know there are many of you will celebrating your Irish heritage March 17 in the Palm Beaches. The holiday this year falls on Saturday, so that means it's an even better day to celebrate.
The arrival of spring is just three days later, if you can believe that. And I know many of you will be visiting the shores of Eire over the next few months. Since I am lucky enough to enjoy spending part of my life in County Limerick, I wanted to give you a few must-visits for your trip.
First of all, if you are budget-conscious, consider flying on Norwegian Airlines out of one of many cities. While the flight is no frills, the aircraft is new and the service a huge plus. The airfare round trip — from New York to Shannon — is some $350 plus, which is a great value.
When on the Irish isle, you'll want to visit the usual stops for tourists — Trinity College in Dublin and the Burren in County Clare, where the flowers grow in the rocks. Naturally you'll want to visit a castle or two and the Cliffs of Moher. But if you are in Kildare, do plan a visit to Newbridge Silverware's Museum of Style Icons, where you'll enjoy as good a tour of costumes worn by Hollywood starts and royalty as anywhere in the world. Full disclosure: The café at Newbridge has been decorated by my team — and happens to be called Café Carleton.
As far as places to stay, my favorite country house hotel in the world is in Connemara, a short trip from Galway. It is called Cashel House and is operated by Kay McEvilly, a charming Irish lady who stands guard over all the charms of the house. Dinners are served on lace placemats atop mahogany tables — perfection! The lobster from the nearby fishing grounds of Connemara is delicately prepared and an Irish treat. Request a room at one of Kay's garden suites, where you'll find the rooms have flowery chintz window curtains and comfy quilt-top beds. Everything about Cashel House speaks of old Ireland — and I love it.
On a grander scale, Longueville House in County Cork is another treat, where rooms have fireplaces, chandeliers and dining rooms in the grand country-manor style. Also available at Longueville House are wines and jams made from fruits and vegetables grown on the land.
Fred Krehbiel and his wife, Kay, have restored Ballyfin and I tip my hat to their efforts. Ballyfin, a once-upon-a-time private country house and former school with magnificent grounds, had fallen into neglect until the Krehbiels embarked on its transformation. The Krehbiels divide their time between Ireland, Chicago and Palm Beach, and Ballyfin is a credit to them. Some magazines have called this 20 room hide-away the best hotel in the world.
There are many castle hotels that have been recently renovated, and they are worth seeing and visiting. Probably the most talked about is Ashford, once a hunting lodge for the English elite, The property is in Cong in County Mayo. This is where The Quiet Man was filmed, and its stars — John Wayne, Maureen O'Hara and Barry Fitzgerald — will always be icons.
This St. Patrick's Day, I hope you enjoy Palm Beach, where Mother Nature paints the outdoors in plenty of vivid green. And if you are a pub lover, I'm sure some Palm Beach hotspots will be serving Guinness. And there's always Flanigan's, which pulls out all the stops for St. Paddy's, just across the Southern Boulevard Bridge right before you get to South Dixie Highway.
P.S. If you are headed to Eire this spring or summer, try the Locke Bar in Limerick for authentic Irish pub food and hospitality! It can't be beat.
Leave a Reply