Decorating scheme is very cherry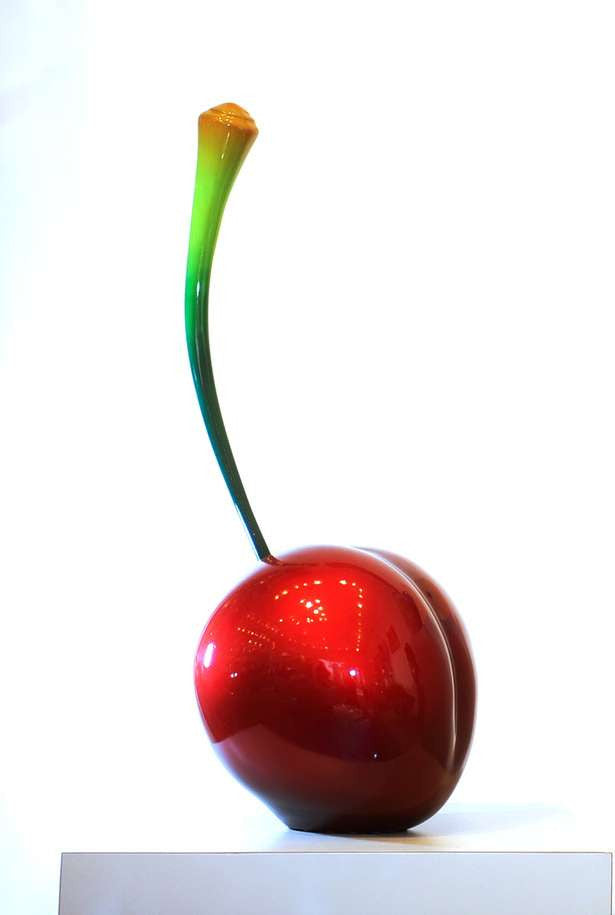 By Carleton Varney
Special to the Daily News
At the center of the room, perhaps you'll hang a chandelier trimmed with rich ruby-glass prisms. Today, chandelier crystals need not only to be clear — they can be amber, emerald, sapphire and, our very-now, cherry-ruby red. Give your room an uptown flavor by decorating the windows with natural off-white sheers topped by an over-drapery and valance of soft blue silk trimmed in a border of cherry red and gold.
To complement the cherry-red walls and the blue drapery, I would suggest an area rug of a blue-and-white Asian variety. But an Asian-style rug with a mix of burgundy red, cream and pale green also would be a great choice for the room.
For your sofa upholstery, choose a cream tone-on-tone nubby-woven pattern, one that is practical and pleasant to the touch. Accent your comfy sofa with needlepoint throw cushions in a mix of your favorite patterns. Cushions of apple green, pink and cherry red would also sparkle.
For your club or lounge chairs, you might find a woven needlepoint pattern of aqua blue on cream. The pattern would contrast nicely with your Asian-pattern rug.
In addition to the chandelier, your room will need some sparkle, and I'd suggest a shiny brass coffee table and end-table lamps of a crystal variety. I hope your living room has a large hutch or breakfront, one that is lighted with shelves lined in a powder pink and filled with fine china pieces. I think Imari porcelain would add a spot-on touch of sophistication.
And speaking of cherries, you'll find that gift departments of leading stores carry a number of cherry-inspired accessories. Glass artist Daniel Meyer of Lake Worth also has created a whimsical cherry-with-stem tabletop sculpture, nearly 2 feet tall and available at Galeria of Sculpture at 11 Via Parigi off Worth Avenue. I have one myself and use it on my coffee table in Palm Beach.
Porcelain artists also have depicted cherries in magical color for the handles of tureen covers, and there are so many cake dishes, pie plates, napkins, tablecloths and kitchen items with decorative motifs that say cherry, cherry, cherry.
Cherry-picking time heralds the pies, the jellies, the marmalades and the tarts. But this gourmet fruit is also a decorator's happy accessory.
Leave a Reply