Decorate To The Max For The Holidays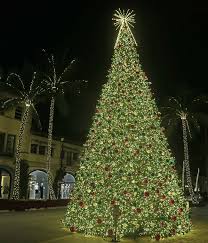 By Carleton Varney- Special to the Palm Beach Daily News
Decorating, decorating and more decorating- at no time of the year is there as much decorating going on as in December. This is a time of year for all faiths to enjoy the holidays, so decorating we must go.
Folks who celebrate Christmas are trimming trees, hanging wreaths, fluffing greenery and placing garlands. and that's not to mention the dining tables that find themselves adorned with red candles, golden place mats and green glasses- or, up above, a chandelier that is suddenly sporting mistletoe.
Those who celebrate Hanukkah, meanwhile, also are decorating, and not just with a beautiful menorah fitted with white or blue candles. These days there are so many other Hanukkah decorations available in blue and white, from dreidels to table linens to strings of electric lights.
this year, I've noticed some holiday trees are going in a patriotic direction. At the White House, the first lady has chosen patriotic red, white and blue for the official decorations.
And I have seen other patriotic trees around the country. Betsy Conte, director of social events at The Greenbrier in West Virginia, has designed a patriotic tree for one of the lobby areas at the resort, with ribbons and bows and American flags greeting guests. Such trees stand as a reminder of our great nation and those who serve it.
And, of course, red, green and touches of gold and silver are everywhere in Palm Beach. Just take a look at the dazzling store windows on Worth Avenue and the massive Christmas tree that graces the corner of Hibiscus Avenue. The tree has never looked lovelier- and get a load of that star, all in lights.
It isn't all about traditional colors at the holidays, however. As I've mentioned here, we decorated a tree in the museum shop at the Flagler Museum with a seaside theme and ornaments of pinks, aquas and corals. After all, we're lucky enough to be near a warm seashore in December, and that's worth celebrating.
Whatever the theme, style or color choice, those with Christmas trees in Palm Beach have endless options available to them. What about an old-fashioned one flocked in white to evoke, perhaps, fond memories of snowy holidays elsewhere? Or how about a tree decked out in golden lights with gold and silver balls and sparkling ribbons? It would complement just about any décor.
Attend any of the holiday parties around town, and you'll see that Christmas 2019 is all about bling, as far as fashion goes. You'll see sparkling shoes- sneakers included- along with sequin tops and sweaters with a little bling woven in. In the world of home furnishings, you'll also find fabrics that have a little sparkle in the weave, perfect for a holiday throw to accent a family room sofa of the end of a guest bed.
And come December, when I head to West Palm Beach to get my hair cut at Style by Mary in the Phenix Salon Suites building on Clematis Street, I always see women having their nails painted with bling, bling and more bling!
Holiday decorations always make a home feel special. And isn't that the feeling that we want everyday in our rooms, long after the trimmings and trappings have been stored away for next year?
If some writer penned "A Designer's Christmas Carol" based on Charles Dickens' classic tale, I can imagine how the ending would go: The reformed Scrooge character would vow to keep the spirit of holiday decorating in his heart through all the year. Now that's an idea I completely understand.
Whatever holiday you might be enjoying in the coming days, I hope your home is blessed with plenty of sparkle and lots of love.
Leave a Reply