Color of the Year Can Add Some Glam to Your Home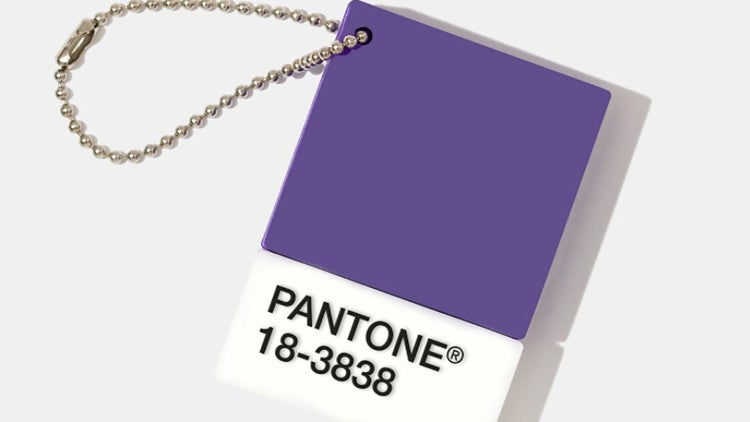 By Carleton Varney - Special to the Palm Beach Daily News
Just announced by Pantone, Ultra Violet is the iconic company's Color of the Year for 2018.
Every time I hear the color's name, I think of the late French actress Isabelle Dufresne, who was known as Ultra Violet in her films for Andy Warhol during the 1960s.
Now, Pantone's color honoree isn't quite as avant-garde as Dufresne's work was for the pop-art icon. But this grape tone can hold its own, in any case. It is a striking color, one that says intrigue, glamour and high style. And it's far removed from the gentle color of the lilacs that are celebrated each year at a festival in their honor on Mackinac Island in Michigan.
The color is one that I don't often use in my work. But there has never been a color I didn't like or a color that I haven't used in my many years of decorating. Look around you and you might be surprised where you can spot it.
My mentor, Dorothy Draper, used a variation of the color in her Carlyle Hotel apartment, with its plum-black purple walls and its aquamarine and vibrant-red velvet chairs. A brave soul you must be to cover all the walls in your living room with deep ultra violet but yes, it can be done and be stunning.
So let's design an entry and stair hall together, one that focuses on ultra violet. We'll want bright white for the chair-rail wainscot and the balustrades on the staircase. Above the wainscot, let's paint the walls ultra violet, maybe in a cross-stripe pattern. Make certain you have the paint contractor provide you with a sample of the wall paint before you give the OK to begin.
Anchoring the the main wall of the staircase, I see a large mirror — in a gold-leafed Chippendale-style frame — to reflect a magnificent crystal chandelier. In the foyer itself, place a gold-leaf console table with a white marble top. Above it, consider hanging a family portrait — nicely lighted, of course — for a glamorous yet highly traditional effect. Not only should the portrait have a picture light, but also on the table there should be a crystal-base lamp, maybe even one fashioned of rock crystal, with a white pleated shade.
I can envision a woman dressed in red velvet standing against the ultra-violet walls. So with that image as our inspiration, how about using brilliant red velvet fabric on a foyer bench or chair seat?
When it comes to the flooring, let's go for the true and classic — 2-foot-square black and white marble tiles laid on the diagonal. And finish off your glamorous entry with a black-and-white zebra-pattern carpet runner for the staircase, held in place with shiny brass stair rods.
Pantone's color is certainly an "ultra" choice — and one not for shrinking violets, that's for sure. Anyone who knows me knows I love a bit of glamour. So here's hoping the world goes a little glam in the coming year with plenty of ultra violet accents.
And while we're thinking about 2018, I hope the New Year brings you plenty of colorful delights!
*
Leave a Reply