Christmas Decorations Should Have Some Personal Charm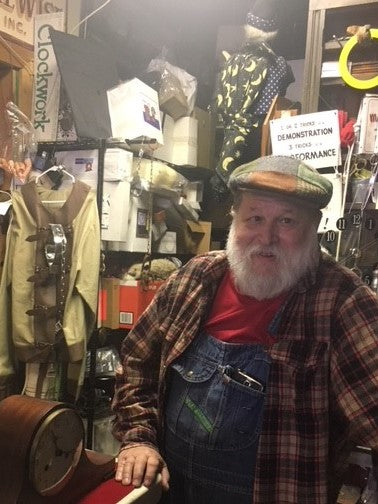 By Carleton Varney- Special to the Palm Beach Daily News
I love an old-fashioned Christmas tree. I'm thinking of one decorated with ornaments collected over the years, ornaments that mean something personal to each family member, ornaments that represent the Christmases of yore. I always smile when I see an old-fashioned candy-cane, tinsel-decorated tree.
Today's fashionista-decorated trees, however, seem to have gone in new directions, judging from some of the trees I've seen in the home magazines and catalogs this season. There are pink trees accented with a touch of lime green, and there are trees all done up with bright-blue bobbles. And yes, there are silver and gold trees and trees of white.
Decorating the tree has almost become as important as dressing one's self for the holidays. Nothing is wrong with experimenting with your outfit, but I feel Christmas ornaments should reflect one's personality, not just one's color preferences. The more of a mix on the tree, the better the look, I think. Department store and catalog stylists decorate trees in an unconventional fashion, one that doesn't reflect personal charm.
Whatever the tree looks like, there's once constant each Christmas season: Santa is still the man of the moment. I do like the trend in upscale malls these days in which Santa dresses in his fanciest clothes to greet the children who come to visit him. Gone are the days of the simple red suit and hat. I've seen the Jolly Old Elf decked out in beautifully embroidered velvet suits that combine many of the rich colors of the season.
I met Santa during a recent trip to Lexington, Ky. Well, to be more literal, I came across a gentleman by the name of Edgar Hume, but he might as well be Santa. He owns and operates The Clock Shop at 154 W. Short St.
His workshop is filled with clocks, as one might expect, but the shop also stocks supplies for magicians. There are cuckoo clocks from all over the world as well as modern clocks, and tall clocks featuring wonderful faces. Hume is a one-in-a-million gentleman with a jolly face and delightful charm — the sort of Santa anyone would like to see coming down the chimney!
If you're doing some last-minute holiday shopping, why not consider a clock as a gift? There are so many styles to choose from, and a clock is almost always welcome, whether the recipient will hang it on a wall, place it on a sofa table or even stand it in a library.
And for those of you who celebrate Christmas, have a wonderful holiday.
Leave a Reply