Castle Leslie offers Irish hospitality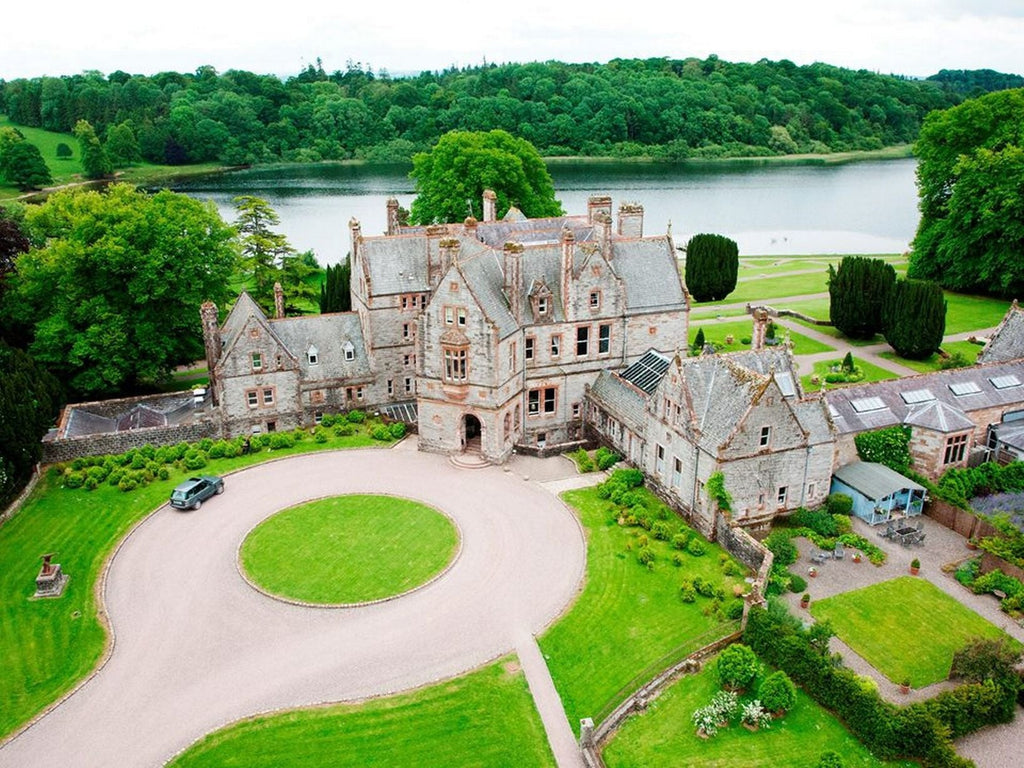 By CARLETON VARNEY
Special to the Daily News
Last week, I told you about my visit to Ireland's delightful Castle Glenveagh, which I had last visited in the 1970s.
Ireland offers so much to see and enjoy. Recently, for instance, I visited for the first time Castle Leslie, a manor house in County Monaghan in north central Ireland. Less than a two-hour drive from Dublin, the castle was the site of the 2002 wedding of Heather Mills to Paul McCartney, whom I met once in the mid-1960s (along with fellow Beatles John Lennon, Ringo Starr and George Harrison) when I was decorating Dromoland Castle at Newmarket-on-Fergus, also in Ireland.
Now, I've decorated castles and manors all over the Irish countryside, including Ashford Castle at Cong and Adare Manor in the picturesque village of Adare in County Limerick. Each of those castles' villages has been "tourist charming" to see but, by far, the village of Monaghan surpasses them all.
There is nothing the least bit "trinket shop" about Monaghan. The village is upscale with period houses, handsome doorways and well-tended gardens.
But the pièce de résistance of the village is Castle Leslie and its lovely grounds, its lake, its gatehouse and its gardens. Offering overnight accommodations, the castle also has the most up-to-date cuisine and bar service I've seen anywhere of late. And the whole property is beautifully cared for and managed under the direction of Samantha Leslie.
I wish you could experience Castle Leslie and get to know Sammy, as Samantha Leslie is called. Not only does she have great knowledge of her family history, but she is also a super space planner and a connoisseur of flowers and food. She's designed the charming village green where the new guesthouses have been built.
Castle Leslie offers a choice of guestrooms. There are some 16 accommodations in the castle itself and in adjoining facilities.
My associate and I were housed in a four-bedroom townhouse set on its own village green.
Accommodations in the castle include the Lavender Suite, furnished with white case goods and decorated in a favorite flowery chintz of purple, lavender and greens on a white background.
The castle's drawing room, family dining room, party rooms and solarium spaces are filled with family eccentricities, antiques and other furnishings fit for a lord or lady. Unlike many castle-hotel conversions, where new furnishings in traditional styles are used to evoke an era of past heraldry, Castle Leslie boasts the real thing.
The interiors are filled with hand-painted Chinoisserie wall panels, which to the uninitiated resemble a Charles Gracie wallpaper. In fact, I was told that the Knight of Glin, head of the Irish Georgian Society, could not believe the flowery wallpapers were actually hand-painted, by the muralist Nathaniel Clements.
The castle and its rooms are often rented for nuptials. Paul McCartney and soccer star David Beckham are only two of many who have celebrated at Castle Leslie.
For more information about the castle — and the ghost that may, or may not, frequent some of the chambers — you can visit castleleslie.com. And when you visit Monaghan, as I'm sure you'll want to do, be sure to tell Sammy that Carleton sent you.
Here's to your own memorable adventure on Ireland's green grasses.
Carleton Varney

-

Nov 07, 2016
Leave a Reply
ENTER THE WORLD OF DOROTHY DRAPER HOME
Sign up to hear about gift ideas, special discounts and new arrivals.