Books always deserve a place in today's home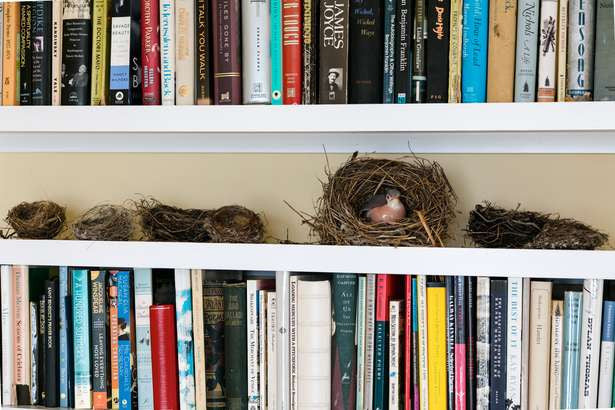 By Carleton Varney
Special to the Daily News
I am in hopes that the bookshops of the world — including those that sell antique books — will continue to thrive.
We are lucky that our island has two bookstores — Palm Beach Book Store, 215 Royal Poinciana Way, and Classic Bookshop, 310 S. County Road, both of which dress their windows in volumes that offer us people to know and places to go.
I always enjoy browsing the counters and shelves of Classic Bookshop, which not only sells books but has a nice magazine and newspaper section as well. Proprietor Jeff Jacobus sometimes brings in an author to sign his or her first edition, and that's always a nice treat.
While books look super on the shelves of a bookshop, they also look great on shelves in just about every room at home. When I'm designing a residence, I always plan spaces for books, whether they're art books, novels, biographies or simply the literary classics.
Every room can have a touch of the library. Kitchens, for instance, always need a place for cookbooks.
And a well-dressed bedroom, I believe, will never be complete without bookshelves. Books belong in a bedroom because it's the place where book-reading really takes place and is most enjoyed. If you're putting together a bedroom, plan to have space, perhaps an entire wall, to accommodate shelves. If your wall space is limited, I see no reason why you can't place a chest of drawers or even a desk in front of your open shelves, even if doing so keeps a section of the bookcase from easy reach. Simply store books you rarely read — but can't part with — behind the dresser or desk.
When you're decorating a room with bookshelves, remember you can always display photographs and accessories among the reading treasures.
By the way, I hope you are lucky to have at least a few first editions in your collection. The next time you're arranging or rearranging books on your shelves, remember: It never hurts to check the title pages. Who knows? You might find that you have gold among your titles.
Open your books and discover new things, new thoughts and new dreams.
Leave a Reply