Summer means all things bright, beautiful and cerise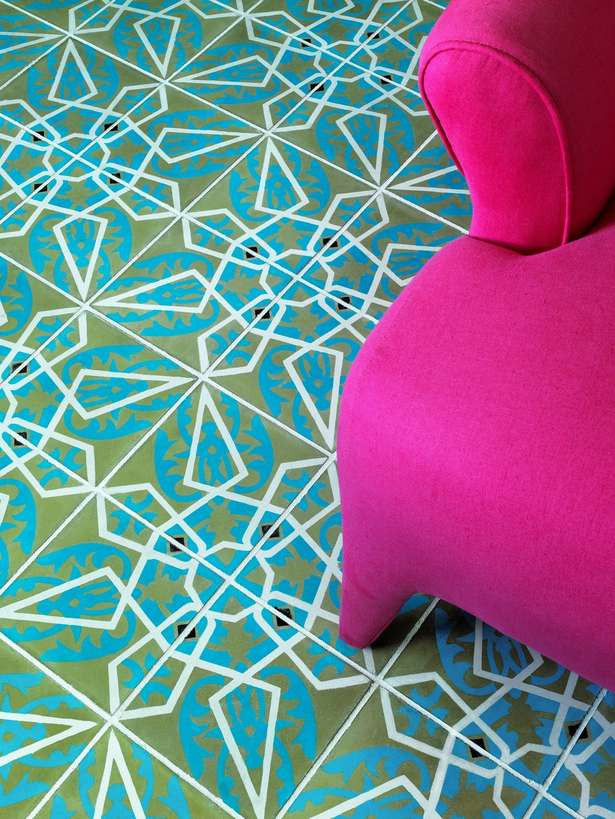 By Carleton Varney
Special to the Daily News
Cerise — that rich, deep magical color — is as deep a pink as you can find. Sometimes called Thai pink, it's bigger than ever this season. Walking down Fifth Avenue in New York an evening ago, I saw cerise in just about every boutique window. Even jewelry houses are offering cerise collections, with the color mostly featured in wooden beads and hanging trinkets.
I always think of adventures in Mexico when I see the color — it's used by people there to brighten their days and their wardrobes.
The garden flowers I most identify with cerise are the zinnia, the painted daisy, the crepe myrtle and the southern cosmos. Think of deep pink Shasta daisies mixed with blooms in orange and yellow, and you have the inspiration for a color scheme in a room perfect in Arizona or New Mexico or even right here in Palm Beach.
Let's create a garden/family room, one with a pristine-white stucco ceiling, perhaps detailed with cypress beams. For the floor, I would want Mexican clay tiles laid on the diagonal with an inset of blue ceramic tiles, maybe 4-inches square. Walls could be covered in a textured cerise fabric or simply painted in cerise. The painted walls should look like what is known in the trade as a "rag" finish, with a subtle mix of light and dark cerise to create an antique look.
We're after the kind of room you might see where raffia pieces pair perfectly with a coffee table made from an old Mexican door. For seating, think equipale chairs — such as you would find in a Mexican cantina or on a Peruvian patio — upholstered in suede or smooth leather the color of clay. For covering the sofa or loveseats, find a Peruvian textured material, ideally with cerise and other pinks mixed with orange and mint green.
Today, all over the country, there are architectural artifact firms filled with antiquities from places as far away as Honduras, Brazil and Argentina. I see a light fixture of shiny tin perforated with holes to let the light through. I see wall accessories from the Mayan countryside. I see a cabinet painted cerise and filled with clay coffee mugs or artifacts of Incan descent.
Cerise is the color to send your decorating scheme rolling south of the border. Enjoy the trip!
Leave a Reply