Barbara Eden's Travels Inspire Thoughts of Safari Colors and Tanzanite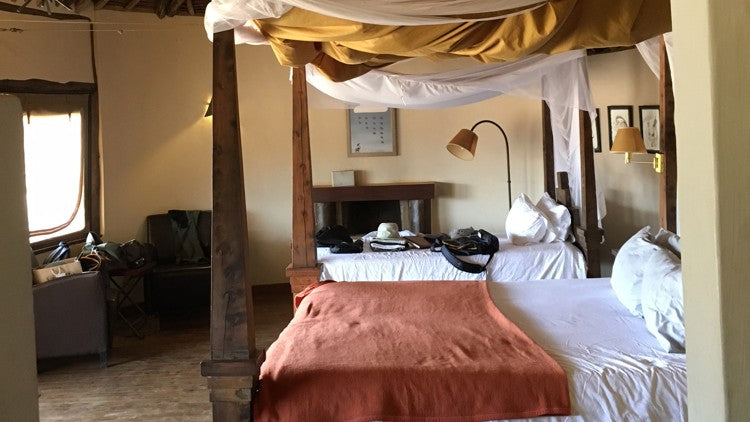 The giants of television include names we all know, icons such as Fred Allen, Lucille Ball, Jack Benny, Johnny Carson, Ted Turner, Art Linkletter, Ed Sullivan, Barbara Walters, Diane Sawyer — even Ronald Reagan. In late September, The Library of American Broadcasting Foundation honored several more professionals at its Giants of Broadcasting & Electronic Arts Luncheon in New York City. And my longtime friend Barbara Eden was among the honorees.
The enduring and iconic actress is best-known for the television series I Dream of Jeannie, which was launched in 1965. It was an instant hit for five seasons, and its 139 episodes have been airing continuously on cable and in syndication for more than five decades.
Barbara keeps busy in Hollywood, and her 2011 memoir, Jeannie Out of the Bottle, debuted at No. 14 on the New York Times best-seller list. The actress also just happens to be the godmother of my son, Nicholas, while her husband, Jon Eicholtz, is his godfather.
She and I chatted at the foundation luncheon about the couple's two-week photo-safari adventure to Kenya and Tanzania. It was a trip Barbara had looked forward to for many years but had delayed until this past summer. "Fascinating. Being so close to the animals — tigers, elephants, and rhinos — was an experience everyone should have," she told me.
As I have never been on safari, Barbara shared photographs with me of her two-week trip, which was organized by the venerable travel firm of Abercrombie & Kent. It looked like the accommodations while out on safari were not quite as comfy as a stay at The Plaza but still had what I would call a bit of "safari glamour," which appealed to my own decorating aesthetics.
While sand, cream and beige are not typically on my palette roster, the accommodations for the couple were certainly neutral colored — and compact. It brought to mind a statement from Laurance Rockefeller, who was once a client, about placing furniture on the sand. He told me beach chairs can only be sand colored — no pinks or greens — so as not to interrupt nature!
So on safari one must think sand and khaki. That would definitely rule out Barbara's famous pink Jeannie outfit!
In addition to breakfasts and lunches inside, dinner took place around campfires. And according to Barbara and Jon, it was very much fun and enjoyable.
Life on safari is not as easy as one might believe from the travel brochures — lots of bumping up and down on the Jeep-style carriers. The vehicles had open sides, but the animals never approached, thank goodness. Staying aboard is an important rule when driving and viewing the animals.
About Tanzania, I inquired if the actress has purchased any Tanzanite stones or Tanzanite jewelry. She responded that she has not but, indeed, had viewed many fabulous pieces of that purple/blue stone, one of my favorite colors. That's a hue I have recently used in decorating, with blue/purple walls accented by white trim and and furniture colored lipstick red. Try that scheme if you are looking for something new.
Leave a Reply