Ocean Blue Just the Ticket for Keeping the Sea Close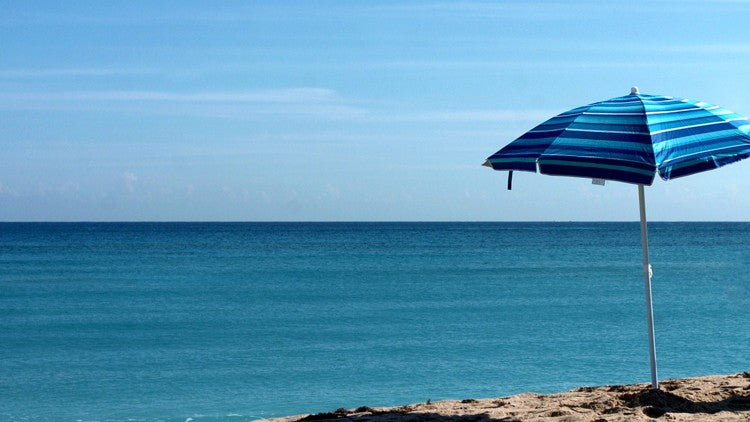 By Carleton Varney- Special to the Palm Beach Daily News
Ocean blue, the color of the Atlantic outside many Palm Beachers' windows, is perhaps the color of choice for the new season.
So many people love to paint rooms deep colors — navy or sailor blue is popular these days. In South Florida, rich chocolate brown is another favorite, as is claret wine, which you'll find is popular in the decor of many bistros. And what sporting room does not look great colored rich hunter green?
While hunter green, navy blue, claret wine and rich brown seem to lead the choices when decorating, might I suggest a wonderful alternative — ocean blue. That's the deep blue-green you can see each day as you drive along South Ocean Boulevard.
If your dining room is begging for a new look and you love color, consider painting the walls ocean blue with bright-white trim. For draperies, you might choose a print featuring classic tobacco-leaf china in pinks, soft yellows and whites on an ocean-blue background. Hang your curtains on white wooden poles with white rings and line the draperies in a soft buttery yellow.
For chair seats and backs, if they are to be upholstered, choose a shocking pink velvet. Trust me!
A crystal chandelier would be my choice to hang over the dining table, with pink lampshades attached to the candle bulbs. Light coming through pink shades is a very flattering look on the faces of dinner guests. In fact, some designers line all the lampshades in a room with pink sheer fabric.
Another tip: Friends of mine who own oceanfront residences have all their lampshades made of a yellow sheer fabric, so their home looks sunny and bright during the day when the lamps are not lighted. The lamps look like glowing moons during the evening.
Heath and Co. on South Dixie Highway's Antique Row can provide all your lampshade needs and then some. The shop, which has become a must-visit for decorators in the Palm Beaches, has new owners and I assure you they are super! We all miss Alan Salomon, but the ocean-blue tides go in and out, and the new tide has brought us Jamie and Denise Scruggs. I wish them great success.
Leave a Reply