Try Doing A Room In Shamrock Style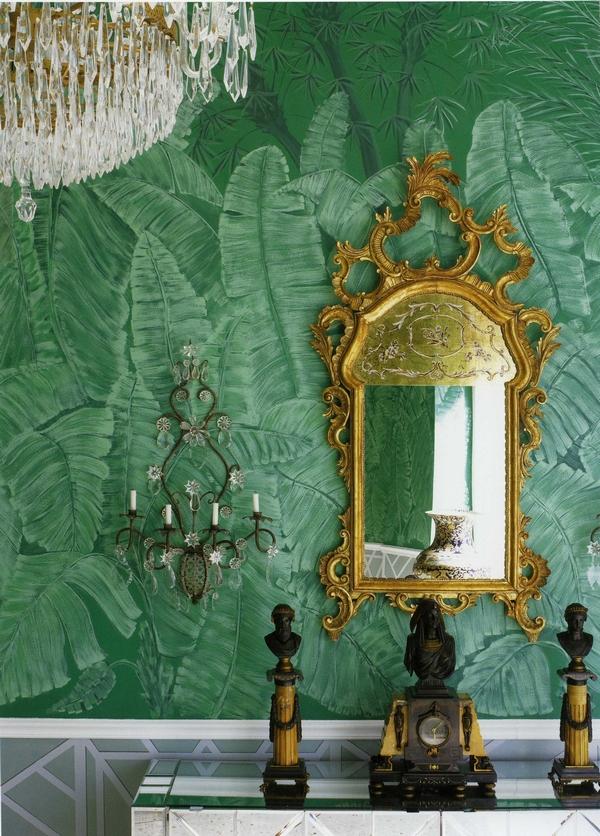 By Carleton Varney Special to the Palm Beach Daily News:
On Sunday, we celebrate the shamrock — and everything else green — with the arrival of St. Patrick's Day.
Now, I do love the poinsettia of Christmas and the red rose of Valentine's Day, but the shamrock is so special — my favorite color of all is green. From banana-leaf green to pine-tree green and all the other in-between greens — lime, chartreuse, mint, granny smith apple, deep sea green. Oh, I could go on and on.
Our natural world is filled with greens. Thank goodness for the cacti that dot the desert and for the wild flowers that grow among the rocky fields of The Burren in Ireland's County Clare, a must-visit for those who plan to visit the Emerald Isle this year.
If green is among your favorites, why not try a room decorated in many shades of the color? Here's a scheme for a bedroom that you might find appealing.
Begin by painting the walls a very warm and soft mint green, with white trim and a pale sky-blue ceiling. For your carpeting, select a soft blue to match the ceiling.
Your lounge chairs can be covered in a fabric with a fern print; I'm thinking of a lively mix of fern greens on a white background. At the windows, hang drapery from white rings on a white pole. The fabric pattern might feature blue forget-me-not flowers with green leaves on a white background.
Cover your bed's upholstered headboard in a fabric with narrow stripes of green and white, and use the same fabric for your bed skirt.
In such a room, I'd like to see white-painted furniture trimmed with a line of soft green.
I'd suggest hanging a large wall mirror framed in white lattice, as well as a wrought-iron chandelier resembling an arrangement of flowers. The chandelier would be mostly white, but the leaves would be green and the blossoms — perhaps tulips? — would feature a mix of happy colors such as red, pinks and yellows.
I'd also love to see a pair of night-table lamps with the same look as the chandelier. You might find all of these pieces at the Irving, Texas, firm of Dr. Livingstone I Presume or, closer to home in West Palm Beach, at Circa Who in Northwood or one of the shops of Antique Row along South Dixie Highway.
Remember: It is the garden you wish to bring to your green-and-white bedroom.
Happy St. Patrick's Day!
Leave a Reply