Palm Beach Luncheon To Be Full Of Decorating Advice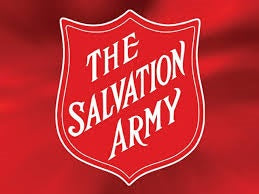 By Carleton Varney- Special to the Palm Beach Daily News
It's always fun to talk to people about what you love. And that's why I so enjoy speaking engagements that allow me to share my advice about creating rooms that are not only stylish but also livable.
On Thursday, I'll be talking about just that at a fundraising luncheon sponsored by the Salvation Army Women's Auxiliary at the Beach Club in Palm Beach. This year is the 30th anniversary of the event.
My talk will be about how you can find your own decorating style. And there will be lots of opportunities to ask questions.
The luncheon's proceeds will help fund operating costs and programs for children served at the Northwest Community Center on North Rosemary Avenue in West Palm Beach. Those programs include art and design classes and workshops — subjects that are very dear to me.
So what might I address during my talk?
Color, I believe, is the most important of all the decorating tools. But can you guess why I prefer painting small rooms dark colors such as pine-tree green, garnet red, and sable brown? And what about painted floors — are they easy to care for?
Windows are the eyes of the house. But there are so many ways to dress them. How can we best decide whether they should be treated in contemporary, period, or traditional interiors?
They say brown furniture — including fine antiques — is out of fashion right now. But is that really true? And why is white and painted furniture so popular? Are breakfronts out of date? And what about china — should it be shown in that breakfront?
I believe that family heirlooms should be passed down from generation to generation whenever possible. But how do we best make decisions about whether we should sell grandmother's prized rug or her antique hall stand?
I've been in many a living room that is all matchy-matchy. But do end tables really have to match?
Time was when a room wasn't complete without wallpaper. But is wallpaper impractical in warm climates? And here's a tip: A low-ceilinged room can look much happier with carefully chosen wallpaper.
I believe that decorating should always reflect a homeowners' personality. That's why it's so important to understand your own color preference and how can you use that knowledge to make home and living most impactful.
Bedrooms should be designed with comfort and color in mind. Do you know why bedroom lighting should be practical as well as handsome? I'll give you a hint: swing-arm lamps.
In Palm Beach, we love life outdoors. And I'll share some tips to make a garden room special.
Tickets to the luncheon are available by calling Sharon Smith at the auxiliary at 686-3530, ext. 26291. Hope to see you there!
Leave a Reply