Trellis can give rooms Asian-inspired style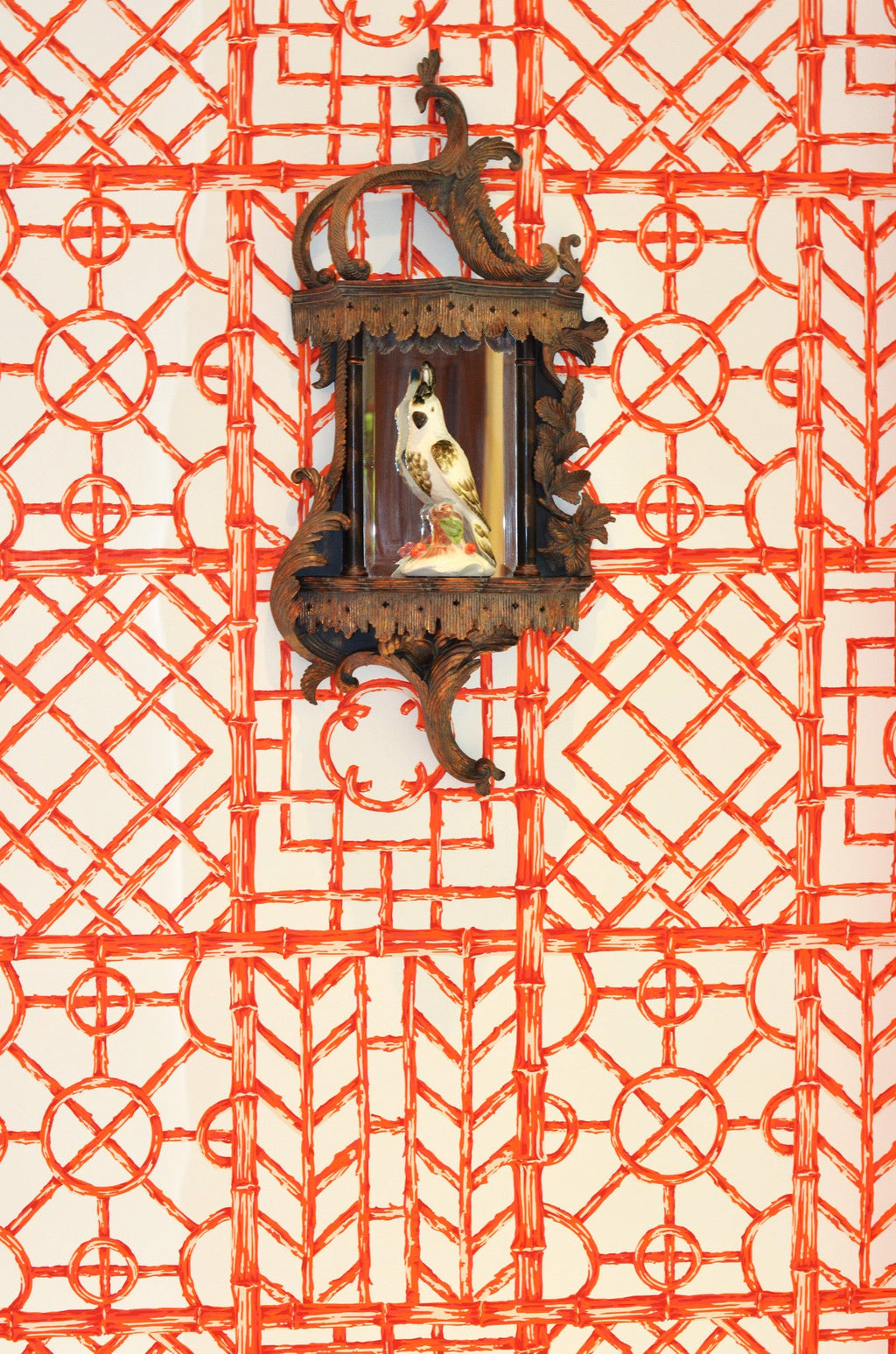 By Carleton Varney
Special to the Daily News
Chinese trellis wallcoverings, sometimes resembling bamboo latticework, are great entry-hall wallcoverings, as trelliswork has such an open feeling that's perfect for a narrow or small space. It's appropriate to hang artwork on a trellis background, whether it's a landscape painting or a still-life botanical print. Asian-inspired patterns tend to work well with any style of decorating — contemporary, traditional or even mid-century modern.
When designing a bedroom, try using a mandarin-style trellis wallcovering on the headboard wall only, then paint the other walls in one of your favorite colors. Say the wallcovering features a black bamboo trellis on white. You might consider side walls of a Cantonese red, especially if you are a lover of Asian style. Or if you are a traditionalist, you might paint the walls a soft pink. Pink, white, and black rooms remain favorites on the home scene.
I love to pair trellis wallcoverings with floral fabrics in a traditional setting. A bedroom that might appeal to your love of classic styling could have trellis-patterned walls of an aquamarine on white, with a headboard upholstered in a Dorothy Draper-style fabric of bright red roses entwined in green leaves on a white background. For carpet in the classically decorated bedroom, go for bright red or bright green or even aquamarine, the color of your trellis.
When thinking about using a Chinese-style trellis pattern wallcovering, remember that manufacturers may have already done much of the work for you, when it comes to choosing fabrics and accessories. I have seen and used many trellis wallcoverings that have coordinating fabrics, allowing you to make window curtains to match the walls.
And recently while shopping in the Palm Beaches, I saw a bathroom shower curtain along with wastebaskets, tissues boxes and soap dispensers, all in the mandarin-trellis style.
Trellis aficionado or not, if you're looking to update your bathroom, you'll want to visit Pioneer Linens at 210 N. Clematis St. in downtown West Palm Beach for a look at bath accessories at their best. Or the next time you're across the bridge on South Dixie Highway, visit Hive (424 Palm St.) or Nest (3416 S. Dixie Highway) and you'll find lots of colorful accessories to brighten your home.
Whether you are in the market for a new Chinese trellis-pattern wallcovering or going in a completely different direction with your decorating, one rule will always apply, as far as I'm concerned: Think happy colors for a happy home!
Leave a Reply