Revive drapery, vintage fabric to beautify rooms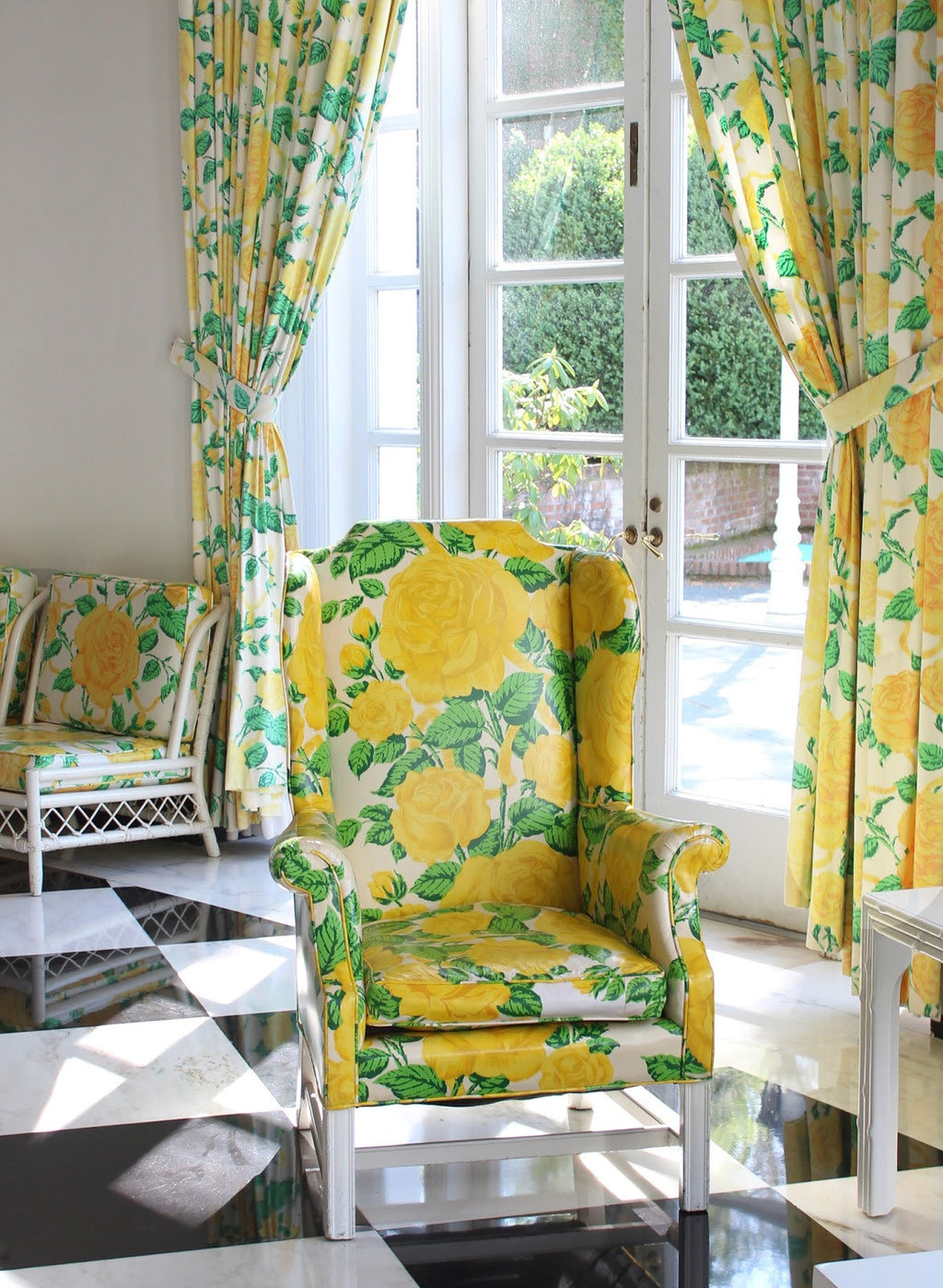 By Carleton Varney
Special to the Daily News
Kofski's design and styling genius Robert Mears, in fact, often uses such drapery in the room settings he creates to showcase items in the sales. He does it cleverly and with panache.
It's no surprise, really, that such drapery ends up in estate sales and consignment shops. Palm Beachers are forever redecorating, and with homes so often being bought and sold, existing drapery is often taken down by the new owner and sent off to be resold.
In some cases, older drapery can be updated with a new trim, perhaps a fringe or braid. And many folks purchase used drapery to reuse not only as hangings but also for upholstery.
Consider that a drapery might offer some 60 yards or more and, with the cost per yard of material these days, wise is the person who purchases a set for the yardage alone. That yardage could very well be a Fortuny fabric or some handsome silk damask very worthy of being recycled.
There are many antiques dealers who show and sell vintage fabrics — silks, satins and classic prints from the 1940s, or even from the roaring '20s. I have seen tambour lace drapery panels that can easily be remade. Only a gentle wash is needed before they are refashioned into something stylish and fresh.
Keep your eye out for antique textiles — perhaps woven fabrics, tapestry or needlepoint remnants — that you can revive as throw cushions for a family room or library.
In today's world, what were yesterday's discards could be today's special find.
And when you visit the Kofski warehouse, pay attention to how Robert Mears stages a setting. He is tops.
Leave a Reply