Time At Home Can Be Well Spent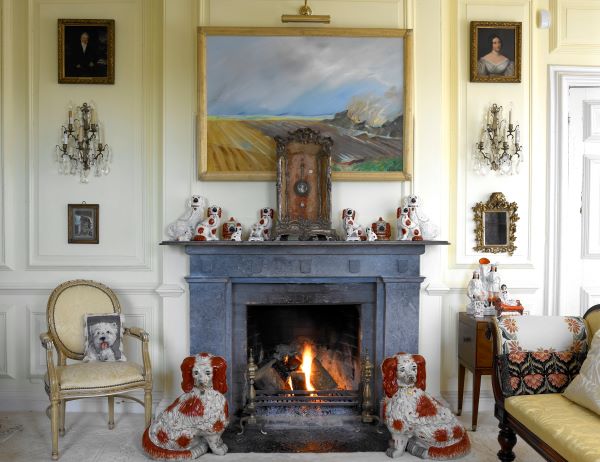 By Carleton Varney- Special to the Palm Beach Daily News
Home alone or with others in your household?:
Such is life in these troubled days.
And even the most ardent game-board enthusiasts among us have likely realized we'll go stir crazy playing Monopoly every day. But we can spend those hours eliminating what we don't need from the kitchen cabinets, the medicine cabinets and that closet in the back room that we haven't looked at for some time.
Yes, this indoor time is a good time to eliminate the clutter, which can be such a negative, from our lives. No one wants so much at-home-time but it may offer a good chance to get your household in order. Thank goodness we have air conditioning, so we can be comfortable during these viral days.
Do you really need all those overcoats, boots and sweaters you brought down south? Or do you just need one set to wear on the plane back north in the winter, once we're all flying again. There are plenty of charitable thrift shops that will treasure your treasures that you may not ever wear again. Put them aside and donate them, once the health crisis eases.
And let's also edit the glassware and the china services that haven't seen a table in years — and not to mention those silver pieces that are tarnishing in the closets. If you're planning to leave these items to your children or grandchildren, be sure to ask if they even want them. Everyone has different tastes.
Likewise, this might be a good time to review and reorganize your linen closets. Are the twin sheets and pillowcases all in a line, along with the queen and king sets.
While you're at it, take a good look at the sheets you use for guests: Are they in good condition? If not, plan to replace them. And the same goes for your towels. It's easy to assume they're fine, when your guests may discover otherwise. Make a list of what needs replacement.
And though everything is topsy-turvy right now, it's still spring — and that always meant spring cleaning when I was a child in my hometown of Nahant, Mass. Do your windows need washing? So might your under-curtains, or sheers, as some call them.
Homemaking, I've always said, is part of a continual decorating project — and decorating is never finished. It goes on every day, every month, every year. Clean the chandeliers and make sure all the bulbs in the lamps and picture lights are working. And check the ceiling corners for hard-to-see cobwebs or dirt you may never have noticed before.
This also might also be a good time to prepare yourself for the redo of your spaces, if that's been on your agenda. Wouldn't it be nice to enjoy at least part of next season in refreshed rooms, depending on the scope of the projects you have planned and the duration of the health crisis? Just having your walls, moldings, ceilings and millwork repainted can do so much to rejuvenate a room. Take an inventory now of which rooms could really use a new coat of paint or that need even more TLC.
Browse design websites and home magazines for ideas, printing out photos or tearing out pages when you see something you like.
It always helps a designer when a new client brings with them a portfolio of images that have inspired them. You might be surprised by how much you can learn about someone by looking at photos of rooms and outdoor spaces they prefer.
Today is the day to plan for tomorrow. Believe me, there is light at the end of the tunnel. Stay safe!
Leave a Reply