Take a Home Decor Shopping Trip to Worth Avenue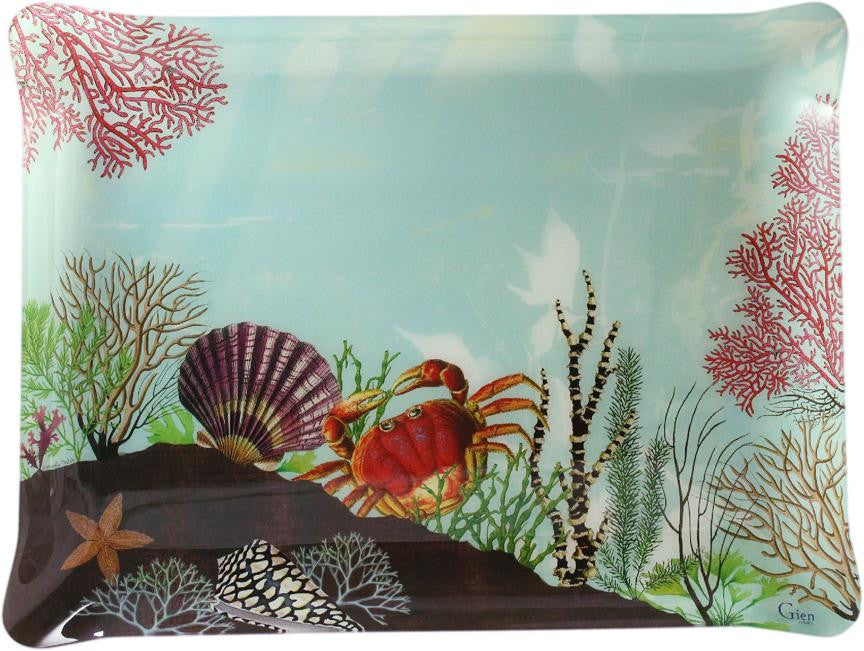 By Carleton Varney- Special to the Palm Beach Daily News
Summer in Palm Beach is a terrific time to accessorize and decorate so that everything will be ready to welcome your guests when the season arrives — and it's on its way, believe it or not. I can't believe it's nearly August.
From throw pillows to pen sets, to all those special fragrances and candles that fill a room with joy, Palm Beach has emporiums that offer the decorator, the tourist and the everyday shopper a variety of stylish choices.
These days, it's fun to browse online retailers, but don't forget that there are delightful stores in town that offer one-of-a-kind items. Some are made in America, others imported from Mexico, Portugal, Italy, France and so many other countries, all to help you freshen up your tabletop, linen closet and bar.
Here are just a few shops I enjoy visiting to find the latest finds.
Mary Mahoney knows as much as anybody about Palm Beach tables — dining tables, breakfast tables, luncheon tables, you name it. I love browsing this great Worth Avenue shop, as Mary has collected the best of everything, from china, linens, silver, tabletop accessories and even art. She is an undisputed standard bearer for chic in the Palm Beaches. Whether you're in the market for an Imari bowl or a woven-wicker placemat, you'll find it here, along with the newest looks in containers to hold cold and hot beverages in delicious colors.
Just down the sidewalk from Mary Mahoney are Island Home (334 Worth Ave.) and The Silver Fund (330 Worth Ave.). Island Home has a variety of home furnishings ideas, from bedding to accent pillows to lamps — and it is so easy to shop there. In fact, I'm told one of the nation's top television and radio personalities stopped by recently and furnished a house top to bottom from on-floor inventory. Clean, white, cream, contemporary — and lovely soft colors – are what you'll find in this stylish boutique for your decorating needs.
The Silver Fund is worth a special visit for their vintage and for their contemporary pieces as well. There is lots of magic on the floors of this trendy boutique.
And the list of Palm Beach destinations continues. You'll find a great selection of fine silver frames at Select Fine Art (339 Worth Ave.), colorful Italian ceramics at Maryanna Suzanna (313½ Worth Ave.), a vast selection of table lamps and lighting fixtures at Winston Exceptional Lighting (343 Worth Ave.), charming linens at Kassatly's (250 Worth Ave.), wonderful stationery at Il Papiro (347 Worth Ave.) and beautiful custom-made accessories at Leta Austin Foster Boutique (64 Via Mizner). You'll also browse exotic and glamorous accents at Walker Zabriskie (5 Via Parigi), F.S. Henemader Antiques (316 S. County Road) and Jennifer Garrigues (308 Peruvian Ave.).
For those of you who love colorful accessories, lighting fixtures, and accessories that are colorful and juicy, head across the bridge to West Palm Beach and The Nest (3416 S. Dixie Highway). Margaret Arrigo and Deb Richardson's shop is a delight to see from the inside as well as from the outside. The blue-and-white awnings and the sparkling white chinoiserie style flower boxes at the entryway say "color me beautiful," and inside that vivid message continues, from the ceiling to the floor for all to enjoy.
And just down the highway, Palm Beach interior designer Sara McCann's HIVE Palm Beach (424 Palm St.) is filled with a wide array of items for the home, all with an elegant and refined design sensibility. It's also a must-stop.
Meanwhile, in downtown West Palm Beach, Penny Murphy's Pioneer Linens (210 Clematis St.) is always a delightful destination for high-quality bed and bath accessories.
This summertime is your time to live happily. Think sunshine on your tabletop and on the tops of all the consoles, coffee tables and end tables in your home. There are so many resources to help you accessorize with style.
Leave a Reply