Small Hardware Stores Going Strong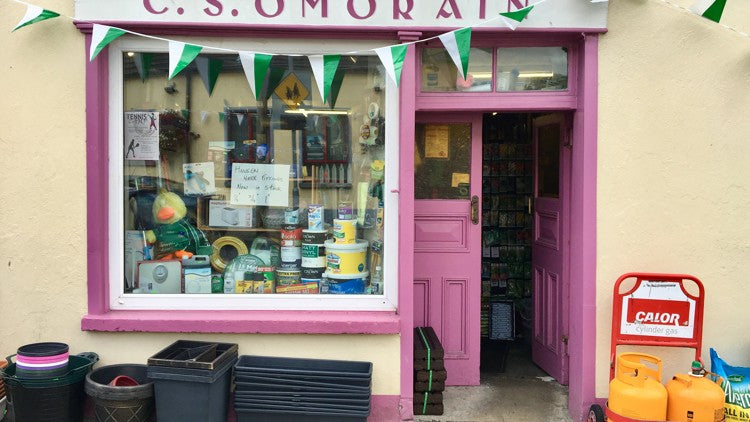 By Carleton Varney- Special to the Palm Beach Daily News
I have always loved hardware stores. I'm not thinking of the big warehouse stores of today, although they certainly serve their purpose if you need the widest selection possible.
No, I'm more partial to smaller mom-and-pop hardware shops that recall days gone by, where one could find everything from paint to brushes, from garden tools to saws and nails. And that's not to mention garden furniture, kitchen utensils, seeds for the garden, clocks, candles, toilet brushes, bath mats and even stoppers for sinks.
West Palm Beach has one of those stores — Hall Hardware at 2750 S. Dixie Highway. It's a great source for so many things a homeowner or a decorator might need when faced with outfitting a condominium or home. I known I can always find picture wire and picture hooks to hold all frame weights.
But my favorite hardware store in the world is in the little Irish town of Askeaton in County Limerick. The T.S. O'Morain shop is run by Sean O'Morain, and his dad operated the store before him. Sean seems to believe in selling all and everything, including plants, garden tools and birdseed. I have been his customer for many years.
His shop is what yesterday was all about, long before warehouse stores and supermarkets and shopping centers came into being. We all know that family-run stores are a vanishing breed, but T.S. O'Morain hardware store is hanging in there. Some days, you'll even find some boxed fresh eggs sitting on the counter (helpful neighbors helping each other out).
Moran's even has a part of the store where old-fashioned oilcloth table covering is sold by the yard, in patterns ranging from chickens and roosters to gingham checks. These easily washable covers are still out there, and I can understand why. Much like the faience tablecloth you'll find in France, the Irish version can bring new life and color into the family kitchen with a touch of old-fashioned style.
I am all for keeping family-run hardware stores in business. Next time you travel to Ireland and wish to see why for yourself, stop by Askeaton and say hello to Sean.
Leave a Reply