Put a little Florida in your design: Try flamingos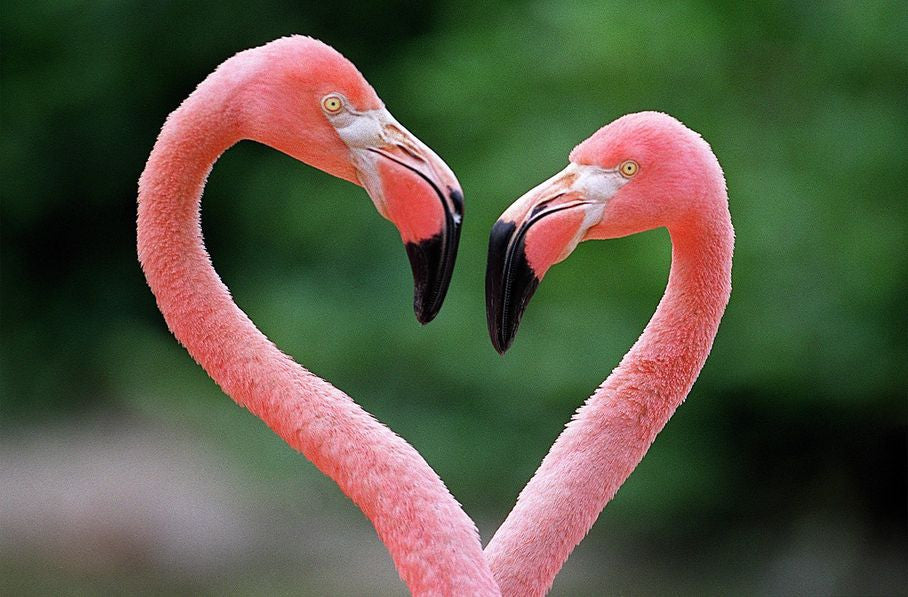 By Carleton Varney
Special to the Daily News
If you know the name Arthur Murray, you might recall that he and his wife, Kathryn, were famous for their dance studio and for their television show, long before Dancing with the Stars became a national viewing pastime.
What I liked most about the Murrays' show was the sign-off line used by Kathryn: "Put a little fun in your life. Try dancing!"
When it comes to decorating, I say: "Put a little Florida in your life. Try flamingos!"
Yes, big happy pink flamingos. -
Recently while shopping in West Palm Beach, I stopped by Pioneer Linens on Clematis Street to visit with the always sunny Penny Murphy, who owns and runs the establishment. Penny was, as she always is, full of imaginative sheeting and bedding ideas for the Palm Beach scene.
And there were the flamingos — yes, Penny has a blow-up, pink flamingo in the shop — about $70 — that you can inflate and float in your pool. At 5-feet tall, it's probably too big for the bathtub — although given the outrageous size of some Palm Beach bathrooms, it might work. For regular tubs, the birds are available in a smaller size, perfect for enlivening bath time when bathing the babies.
Florida has always been famous for its flamingos. While I do not encourage you to purchase a family of pink ones for your front lawn, I do recommend you consider flamingo-designed pillows for the pool house. Or, perhaps flamingo-designed sheets, hand towels or cocktail napkins. When one thinks of Florida, flamingos are definitely part of the decorating mix.
Trust me, decorating can and should be fun. I believe it truly is. Using your imagination when designing a room is all you need to start!
A trip to the shops across the bridge on South Dixie Highway's Antique Row is also a good strategy. You'll find shops that carry flamingo etchings and antique prints in the Audubon style. With the help of a good framing studio, you can make flamingos part of your wall décor.
At this moment, Princess Yasmin Aga Khan and I are getting ready for the annual Palm Beach Rita Hayworth Luncheon benefiting the Alzheimer's Association at The Colony on March 4. If you go, look for me: I will be the gentleman holding the small pink flamingo.
Leave a Reply