Green isn't just for the Irish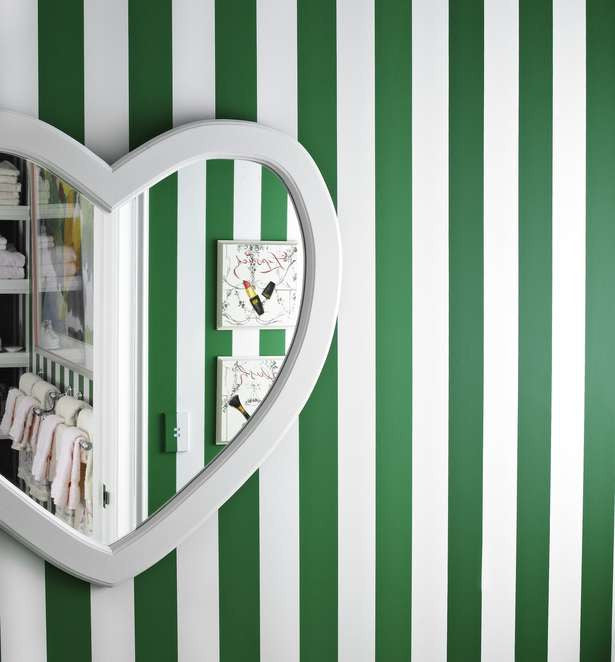 By Carleton Varney
Special to the Daily News
So what's been on my mind? Let's see — maybe green leather for the family room sofa, green carpeting for the drawing room, green walls for the garden room.
As regular readers might be aware, green is my favorite color, maybe because I love the serenity found in a majestic pine forest or the vibrancy of a tropical jungle where the palms and banana trees grow. Green to me is the most soothing of colors.
Or maybe it's because I have green eyes. I just learned that it's estimated that only 2 percent of the world's population is blessed with green eyes. Now, don't get me wrong: I like blue-eyed folk and brown-eyed folk as well, and I do not wish to infer that those folk are not blessed — they are!
Here is a Palm Beach decorating scheme that you might wish to consider for your family room or for a garden-room space. Paint the walls a hunter green — or hang a wallcovering in the same hue. The trim at your windows and doors should be white-white, and the ceiling should be painted a very-flat aquamarine blue.
Hang a white metal chandelier in the coral-branch style from the ceiling, and cover its six or eight candle bulbs with dark green metal shades. For flooring, choose terracotta tile. Just think how the rich, reddish color will accent your walls.
Select garden room furnishings from a catalog or retail store that features rattan or metal work in the Chinoiserie style. Cushions for the seats and backs can be a covered in a fresh lawn green and welted in white.
Follow St. Patrick's rainbow and decorate the sofa with cushions in solid rainbow colors — purple, orange, red, yellow, blue — accented with a few striped versions. Windows can be fitted with plantation-style shutters, painted white or perhaps a hot rainbow color such as pink, aquamarine, yellow or orange.
Hang on your green walls a series of flower prints that pick up the colors of your sofa cushions. One print can feature orange lilies, another pink roses, another blue delphiniums. You pick the prints you like best, but frame them with the same green mats and white frames for a cohesive look.
Find some white-ceramic vase-shaped lamps to place atop clear-acrylic end tables and an easy-to-case-for acrylic waterfall-style coffee table. Place the coffee table on a 9-by-12- or 5-by-7-foot rag rug of emerald green, white and fern.
If you want to find a melamine easy-to-care-for breakfast or luncheon service for your new garden room, take a look at the many designs offered in one of the catalogues. Or search for vintage ceramic or Fiesta Ware pieces when shopping on Antique Row across the bridge.
If you choose a luncheon service in green, it will nicely complement your room. Serve a nice citrus or carrot salad on those plates, I'll give you a special design nod. Orange looks so good on green dinnerware, doesn't it?
Leave a Reply