Go Red, White and Blue in Your Home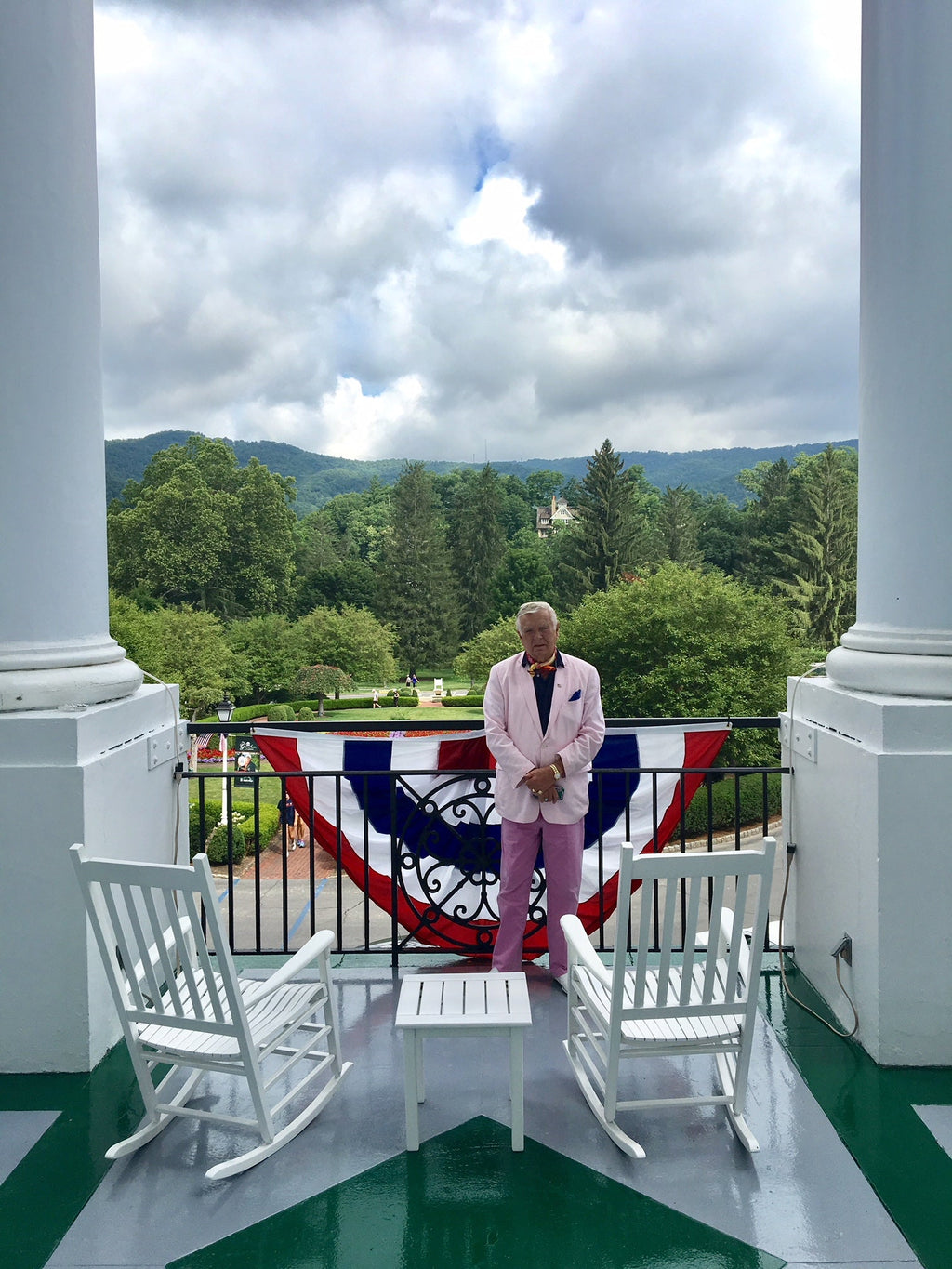 Independence Day is approaching, so to all I send greetings for a happy Fourth of July next week.
It's that time of year when we honor our country, our freedom and the red, white and blue - although we really should do that every day, Shouldn't we?
As I mentioned before in this space, the cinematic Yankee Doodle Dandy, singer-dancer-actor Jimmy Cagney, and his wife, Billie, were long time neighbors of mine in upstate New York. Their farm was called Verney Farm, which is so similar to my name, Varney, that quite often the Cagney mail ended up in my roadside mailbox. I met the Cagney's when I redelivered their mail, and I always enjoyed seeing the artwork Jimmy painted. The porch of their home was furnished in all-American style with white wicker seating pieces, the backs of which were cushioned in old fashioned red-geranium fabric with blue ribbons on a white background. God bless Jimmy and Billie. I'm sure they are in heavens rocking away on white wicker, and I know that "God bless America" was a saying that they loved, as all of us do. (Here's a bit of trivia, but an interesting one: the songwriter Irving Berlin and Kate Smith, the vocalist who helped make "God Bless America" an institution, both waived their royalties to the song and instead had them donated to a fund that has distributed them to the Boy Scouts and Girl Scouts of America. To date, those royalties have raised more than $10 million, I'm told)
Many are the rooms I have decorated in such American colors, and you might be inspired by that look for your family room or garden room. Fill your room with summer-white wicker furniture - perhaps a rocking chair or two - in the Yankee Doodle Dandy style.
If you're instead decorating a happy country-style dining room, let's begin by painting the walls above a white chair rail a rich, patriotic red. At your windows, install pull-down linen window shades in a blue and white 3-inch-wide stripe.
Around a white-painted country-style dining table, place eight country-style French chairs with rust seats. The chair frames can be brush-painted in an antiqued wash of soft blue, with white trim details. For the seats, cover chair pads in a blue-and-white American toile pattern and trim them in a red gimp, which should also be use for the ties that secure the cushions to the chair backs.
As for the floor covering, I'd suggest a blue-and-white rag rug -- and be sure that it is large enough for the space. When the chairs are occupied, every part of them should sit on the rug -- that means all legs on the rug at all times!
Such a room would be perfect for summertime entertaining. I'd decorate the table with pots of geraniums along with red place mats, white china and royal-blue water glasses.
Of course, you'll probably want to head outside for the holiday next Wednesday, especially if you're at seashore, the lake or mountains. Bring out your wicker picnic basket lined with red-and-white gingham check.
Then enjoy some traditional hot dogs, hamburgers, potato chips and ice cream bars. And be sure to give many thanks for living in a country where freedom of choice is our given right.
God bless America this week, next week and every week.
Leave a Reply