Decorating in Palm Beach: White and Green Create a Fashionable Scene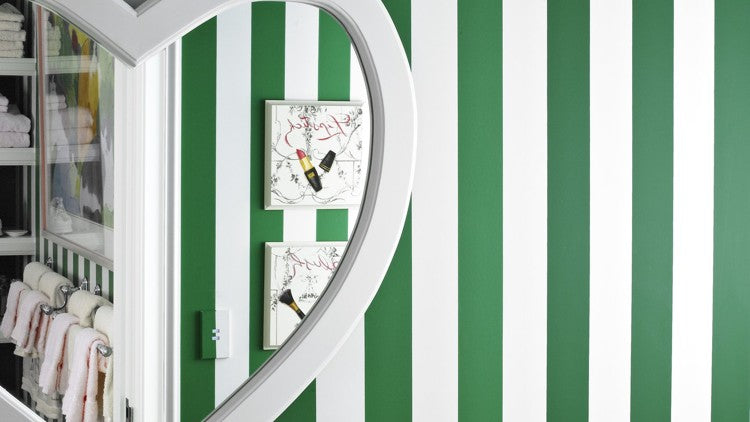 By Carleton Varney- Special to the Palm Beach Daily News
When I was around 10 or 11 years old, no one in the family wore white jackets, white pants or white dresses until Memorial Day had arrived. And for sure, those whites were put away immediately after Labor Day.
Whites in those days tended to yellow a tad during the winter, so the white suits had to be replaced each year for the next season. With my summer whites, I even wore a white boater hat (imagine that)!
Fast forward to today, and fashion has few rules about when you can wear white.
Likewise, in home decoration, whites are always in season.
In fact, whites with dashes of gray and black seem to have taken over the scene in penthouse decorating. Pick up one of the many, many — and I'll add yet another "many" for good effect — real estate magazines and sales brochures and you are sure to see rooms with white walls, white floors, white sectional sofas with steel bases and, of course, white ceilings with recessed lighting.
Better white than, say, that oppressive black leather upholstered that took hold in the 1970s and seemed to have lasted up until just a year or two ago.
How much more welcoming it is to pair white, these days, with green. Just look about the gardens in South Florida, and you'll find white oleander, white gardenia, white impatiens and white hibiscus all blooming against green lawns with verdant plants under a blue sky. Let's put together a white-and-green look for a living room in Palm Beach.
Begin by painting the walls lettuce green and all the trim white. At the windows, install white plantation shutters. And for flooring, go white marble — if your floors are wood, stain them a dark jungle green that lets the woodgrain come through. Lay a throw rug of green and white, with a small geometric pattern, on the floor. The rug also might have a white border about 16 inches wide.
The ceiling can be painted sky blue, in keeping with the Palm Beach fantasy. For the center of the ceiling, select a frosted Italian crystal chandelier in a contemporary style.
For furniture, choose steel-and-glass pieces accented by plenty of brilliant white. End tables might hold lamps with bases of rock crystal or plain glass.
Then add a bit of fun by choosing a floral-silhouette fabric featuring different shades of green on white linen. This fabric can be used for your sofa and lounge-chair upholstery. For the seats and backs of your occasional chairs, let's find a fabric with narrow stripes of lettuce green and white to use on the seats or backs of occasional chairs. Now, you can go picking all the hibiscus-blossom colors for throw cushions on the sofa — melon, pink, yellow, lavender and so on.
With summer upon us, have fun in the sun — and go green and white for decorating in a world of color.
Leave a Reply