Georgia Avenue A Prime Destination For Antiques, Estate Sales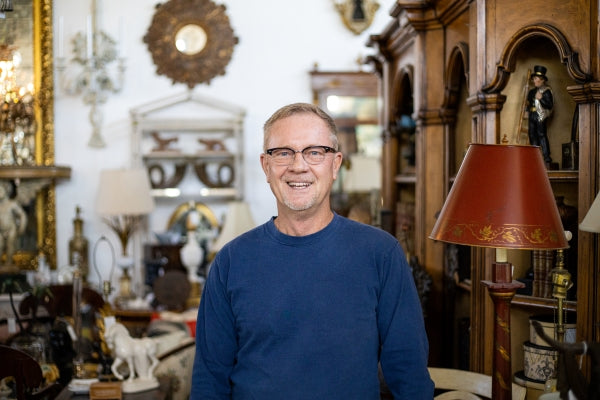 By Carleton Varney Special To The Palm Beach Daily News
It's that time of year. I always know the season is upon us when the first estate sales get under way on Georgia Avenue near South Dixie Highway's Antique Row in West Palm Beach. That happens this weekend at two popular establishments.
James and Jeffrey, a super emporium with a couple of locations on Antique Row, always offers plenty of treasures during special sales at its James and Jeffrey Estate and Tag Sales warehouse at 5704 Georgia Ave. The first sale is scheduled for this weekend, 9 a.m. to 3 p.m. Saturday and Sunday.
You'll find everything priced reasonably, from mirrors and tables to lamps and chandeliers. James and Jeffrey is a great spot for decorator finds, including paintings, and the warehouse sale always promises plenty of delights. You can get all of the details about the company's warehouse events by calling (561) 832-1760.
Of course, for many shoppers, the granddaddy of estate-sale establishments on Georgia Avenue is Kofski Estate Sales, which also is hosting its first event of its 80th-anniversary season this Saturday and Sunday, 9 a.m.-3 p.m. daily, at its massive warehouse, 5501 Georgia Ave. at Bunker Road.
The Kofski folks also have a traditional antique shops on Dixie Highway as well as in Palm Beach at 315 S. County Road, directly across the street from Classic Book Store and SurfSide Diner. Kofski of Palm Beach is filled with goodies that would make terrific holiday gifts, including crystal chandeliers, exotic Asian treasures and fine china.
At the Kofski location on Georgia Avenue, things were bustling this week as I passed by the warehouse with its garden statues and white tents. I even saw some Christmas trees being decorated with lights.
Kofski display designer Robert Mears has been pulling together the merchandise presentations at all of the company's estate sales for many years, and he is a genius at what he does. Just seeing Robert's combinations of furniture, rugs with draperies is worth a visit.
Kofski shoppers tend to line up early on sale days. For all the details, call (561) 585-1976.
You don't need an estate sale to enjoy Georgia Avenue. However. I recommend spending some time on the street, where a number of new antique, vintage and designer boutiques that have opened. Head south on Georgia Avenue from Bunker Road and you'll find destinations for unusual holiday gifts — or something wonderful for your own home. It's always fun to browse.
The Elizabeth Fountain Interiors boutique, 5908 Georgia Ave., is a favorite of many who are looking for the new and the vintage. Elizabeth is a fine designer whose reputation is golden.
Other shops on Georgia Avenue include Judy Barron, one of the delightful queens of Antiques Row, where her store, Brass Scale Antiques, is always filled with the notable and the whimsical at 3721 S. Dixie Highway. Judy's Georgia Avenue outlet is open by appointment by calling the Brass Scale at (561) 832-8410 — and her red-silk Chinese-lantern chandeliers are a wow!
Mathiasen Interiors has also opened at 6207 Georgia Ave. And a visit to Casa Gusto at 6316 Georgia Ave. is a must-must. Look for the gray building with the white marble fish sculpture over the door. The store is always stocked with merchandise that attracts top designers looking for that perfect something to finish a room.
Leave a Reply