Dandelions Are Just Dandy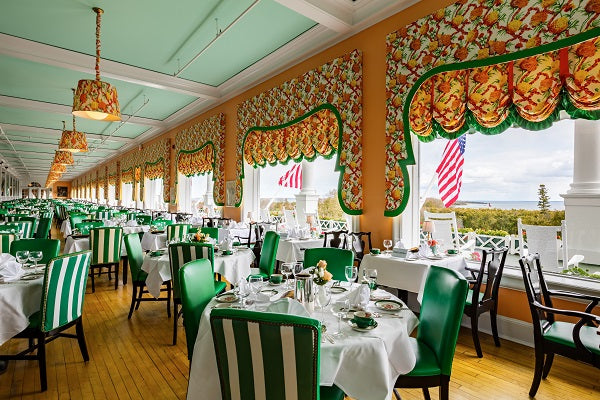 By Carleton Varney Special To The Palm Beach Daily News
Dandelions are favorites of mine, for their color as well as for their vitamins. Did you know that a cup of dandelion greens provides 535 percent of your daily recommended requirements for Vitamin K and 112 percent for Vitamin A? I did not, until recently, but I did know that every part of the dandelion is edible.
In the days of yore, my granny included dandelion flowers, along with nasturtium blossoms, in her salads. Both plants' colors — dandelion yellow and nasturtium orange — are to this decorator a perfect combination.
Contrary to the belief of many trimmed-lawn aficionados, dandelions are not weeds. They are in the same family as the sunflower, from which come the seeds my sons and friends enjoy as a snack. In the Midwest of the 1800s, farmers often would remove native grass to plant dandelion fields.
Another dandelion fact: A dandelion seed can travel on air currents up to 5 miles before it lands.
Now that summer is here, fret not when you find those dandelions popping up their heads on your lawn. Regard the dandelion with honor, for it is a special plant with a very special color.
Let's today be inspired by the dandelion, the nasturtium and the lawns of summer as we plan a color scheme for a family room or garden room. Let us start as Elsie de Wolf, the pioneer interior decorator, might do. We'll paint the walls a rich dandelion yellow and overlay them with a criss-cross trellis painted a rich summer green. Let's paint the ceiling a pristine white and cover the floor with a natural raffia carpeting, one that won't feel scratchy on bare feet.
Next, we'll shop for a luncheon table with a green finish and a glass top. The room's chairs can be made of natural rattan with seats upholstered in a fabric with an orange nasturtium pattern on a white background.
The lighting fixture in our room should be of very contemporary in style — maybe one with milk-glass globes on shiny brass stems. At the windows, we'll hang louvered shutters to separately cover the upper and lower openings. And we'll have them painted nasturtium orange.
The room will most likely have space for a comfortable loveseat and a swivel chair. We'll cover both in a stripe of dandelion yellow and white, and we'll accent the seating with lawn-green throw cushions.
What a perfect room to host a summer luncheon — and in such a space, I would want to serve a summer salad to match the decor, with a nod at culinary days of yore by adding a few dandelion and nasturtium flowers to the mix.
And speaking of nasturtium, I hope you'll visit the newly relocated shop on Antiques Row that's simply called Sold. You'll recognize it by the nasturtium-orange awning and the outside patio at 407 Rosland Drive near the corner of South Dixie Highway in West Palm Beach.
The proprietors are Niki McCullough and Sean Hanrahan, and I enjoy perusing the variety of vintage modern furniture and paintings they have on view. If you haven't yet had a chance to stop by, you can get an idea of her eclectic and whimsical stock by visiting @soldgallery on Instagram. Or call 561-282-8025.
The shop is part of the ever-changing mix of destinations that make Antiques Row such a panorama.
Enjoy the last of these Palm Beach summer days!
Leave a Reply