Coloring Books, Dollhouses Nurture Creativity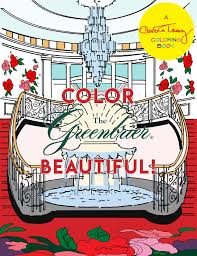 By Carleton Varney- Special to the Palm Beach Daily News
Lately, believe it or not, I have been busy creating coloring books.
In fact, I have just completed a new one called ''Color the Greenbrier Beautiful.'' It is filled with 27 pages of original illustrations to color. The drawings depict the lobby, ballroom, dining room and guest suites of The Greenbrier resort in White Sulphur Springs, W.Va. — a hotel for which I have served as decorator for some 53 years.
Coloring is no longer an activity just for children. It's become quite a popular activity for adults, too. For many, it's become a creative way to relieve stress.
That's why I created my new coloring book with everyone in mind. When I was at The Greenbrier recently, I saw an adult guest coloring away — and she was coloring the rooms differently from how they were decorated by yours truly.
Leave a Reply