Color and Style are Hallmarks of Iconic Palm Beach Sandals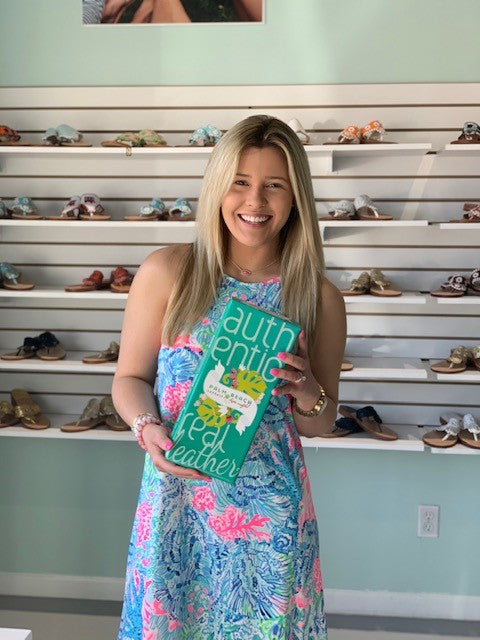 By Carleton Varney- Special to the Palm Beach Daily News
In Palm Beach fashion, the trend is always color — and more color — from head to toe. And that includes the famous Palm Beach Sandals, which is so popular on the island and created in the early 1960s for then-first lady Jacqueline Kennedy.
The design continues to this day, thanks to the White family. If you stop by the company's West Palm Beach retail outlet at 6107 S. Dixie Highway, you can visit with the lovely Brittany White. She is married to Evan, who fabricates the custom-made scandal that truly says Palm Beach.
You will see leather samples from which the sandals are made to order. There are yellows, pinks, greens and blues — all the colors I love and use in decorating projects. There are sandals customized with family initials and others decorated with pelicans, pineapples and hibiscus flowers.
You name it, and Evan White can make it happen in the factory on Georgia Avenue. There are a few models to choose from, including a design known as the Palm Beach Classic, along with the mid-wedge and the wedge, all with leather soles.
Brittany can show you the different shapes, colors and sizes, and before you know it, your Palm Beach Sandals will be on the way to you, with a typical arrival date of seven to 10 days after the order is placed. The flats are available at $119 a pair, and other styles available at prices up to $134 a pair.
On the island, Palm Beach Sandals can be purchased and ordered from C. Orricco, the iconic shop for Palm Beach style, fashion and color, at 336 S. County Road.
In today's world of color, you can create a design for your feet with logos. Or you might combine pale-pink stitching with mandarin-orange, and then add a touch of lime-green hibiscus leaves with a bright pink flower. You might even customize your footwear to match your favorite robe or bedroom's color scheme.
And if you're gift-shopping, the sandals are packaged in beautiful shoeboxes.
Oh, how I love folks who love color and who understand the happiness it can bring to your life.
Leave a Reply