Carleton Varney: Pillows add a soft touch to your design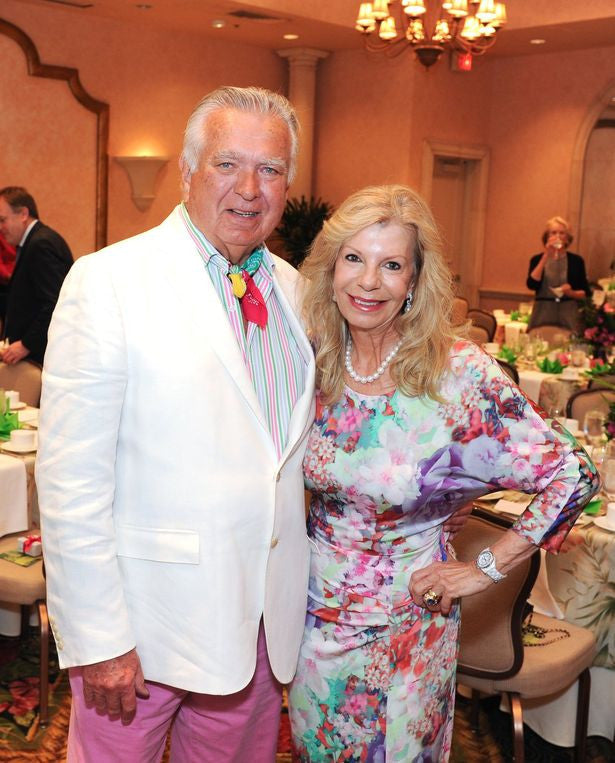 By Carleton Varney
Special to the Daily
News It's pillow-talk time, and I'm not referring to the 1960s movie with Doris Day and Rock Hudson — although I do recommend watching the film on TCM. Talk about something young and fun!
No, the pillow talk under discussion here, at least in part, deals with which pillow is best for your own sleep. Have you seen any of those "My Pillow" commercials on TV? I have, and while I have yet to order one — I hear now you get two pillows for the price of one — I am almost ready to take the plunge. It's billed as "the world's most comfortable pillow" after all.
pillows, soft pillows, pillows filled with liquid. I'm so confused; I just want to find the most comfortable one. My massage therapist, Brandy Rodgers, complicated things even further when she told me to never to sleep on my stomach because "it's bad for your neck.
"Pillows aren't just for sleeping, of course. Just ask Palm Beacher Charlene Nederlander, 48 years the wife of the Broadway producer and theatre owner James Nederlander, currently the maestro of the new Broadway smash Hamilton.
Charlene loves decorative throw pillows on her sofas, lounge chairs, beds, chaises and pool furniture. She knows how to mix the needlepoint ones with the quilted varieties, the stripes with the florals. Pillow decorating is fun, and there are so many sizes and shapes and designs to consider.
Unlike Charlene, some folks overdress their sofas with too many throw cushions, so be aware! The sofa should be decorated but do leave space for sitting. Many is the sofa I have seen where the guests begin tossing the throw cushions on the floor, in the most courteous of ways of course. No one wants to insult the hostess, but perhaps the hostess should have given her sofa a second look before her guests arrived.
I am a fan of the two-sided pillow that offers mix-and-match options. Try a throw cushion where one side is a floral print and the other side a stripe. If the cushion has a ruffled edge, the ruffle can be two sided as well — one side, say, in a plain aqua blue and the other side in a happy yellow. Coordinate the solid ruffle colors with the stripe and the floral.
Ruffles on pillows can even have a pinked edge, for a distinctive look. You can bring out the scissors yourself and have a good time at cutting! Many people also like fringed pillows, while others like the use of braiding for pillow trim.
Another strategy is to have different pillowcases that can be used to create a seasonal change. My grandmother had zipper covers for all the damask pillows. In her house in Boston, the damask was protected during the summer months by cotton ticking-stripe covers.
Sadly, the ticking was in gray and white. These days, I would prefer pink and white or aqua blue and white.
But then again, I can't always have my way.
*
I've been busy, of late, helping plan the annual Alzheimer's Association's annual Rita Hayworth Luncheon, a sold-out event that will take place Thursday at The Colony Pavilion. I will join the late actress' daughter, Princess Yasmin Aga Khan, in greeting guests who are supporting research programs to find a cure for this debilitating disease, which affects people in their youth as well as in their seniority. It's a cause dear to me and to the princess, whose mother died of complications from the disease.
And because I'm a decorator, I've given a hard look at our first-ever silent auction, which has many items for the home donated by designers, decorators in Palm Beach and antique sources, including shops on Antique Row across the bridge.
The auction will include, for instance, a French fauteuil chair covered in a fern silk fabric, contributed by James and Jeffrey. Blue Moon Antiques has provided a handsome Venetian mirror, Judy Barron at Brass Scale Antiques a painting of seashells that could be hung on any wall in the Palm Beaches. Heath and Co. has donated some handsome lamps with shades. From Paula Roemer's shop on Belvedere Road has come Asian statues, and from Chisholm Gallery in Wellington, polo-player paintings.
The auction also will include jewelry, clothing, handbags, hotel stays, restaurant dinners — and even a football signed by Joe Namath.
But perhaps the most in-demand item up for bid will be four tickets to see the sold-out-for-many-months Hamilton, donated by the aforementioned Jimmy Nederlander and Charlene, his pillow-loving wife.
Leave a Reply