Carleton Varney: Blue and white are always in style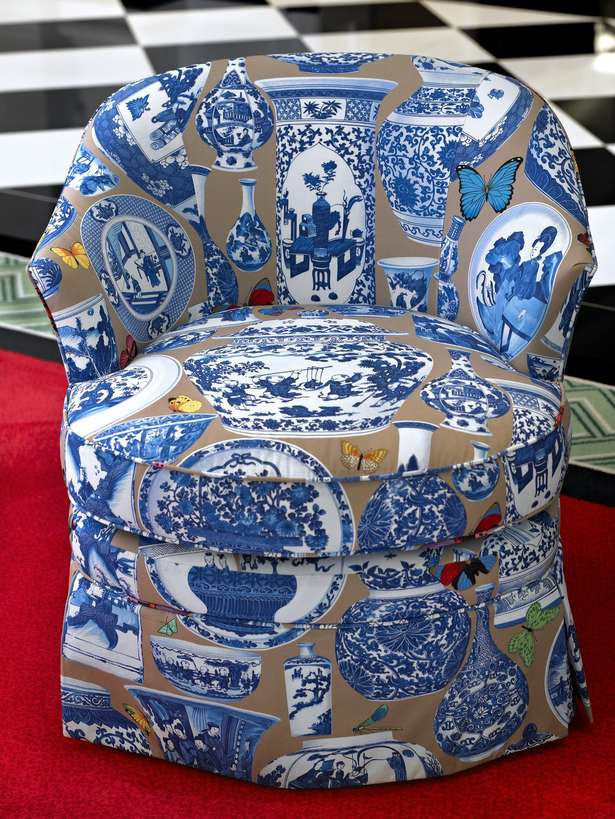 By Carleton Varney
Special to the Daily News
At The Greenbrier resort, I have use ginger-jar patterns for carpeting and upholstery. And those who have visited the West Virginia resort have seen tall blue-and-white palace vases on staircase landings, as well, for dramatic decorating magic.
When decorating, blue-and-white Chinese patterns always seem right, particularly when you find yourself searching for a garden stool to function as an end table beside a chair, loveseat or sofa in any room of the house.
Blue-and-white accessories — boxes, vases and candlesticks — can be found in so many shops.
The nicest thing about using blue-and-white fabrics and patterns in your home is that they will work with many different wall colors. Try blue-and-white canton-ware lamps in a room with daffodil yellow walls, or cosmos-pink walls, or mint green walls or melon walls. Blue-and-white Asian accessories also work with all furniture styles, from contemporary to traditional.
When in doubt, choose blue and white, and you'll always be in style.
And speaking of colorful combinations, I recently discovered a newer decorating emporium that is making waves on Antique Row. It has a terrific name — The Nest — and is at 3416 S. Dixie Highway.
I stopped by the shop and found a beautiful collection with color, color and more color for the home. I must say that "pretty" is not a descriptive enough word for this new store; I would call the shop "magical." If you want to treat yourself to a colorful adventure, stop by to see everything — from chandeliers and wall hangings, to screens, fabrics, furniture and even carry-on travel bags in a most fanciful flower pattern.
Leave a Reply