Washington Resonated Style During Inaugural Festivities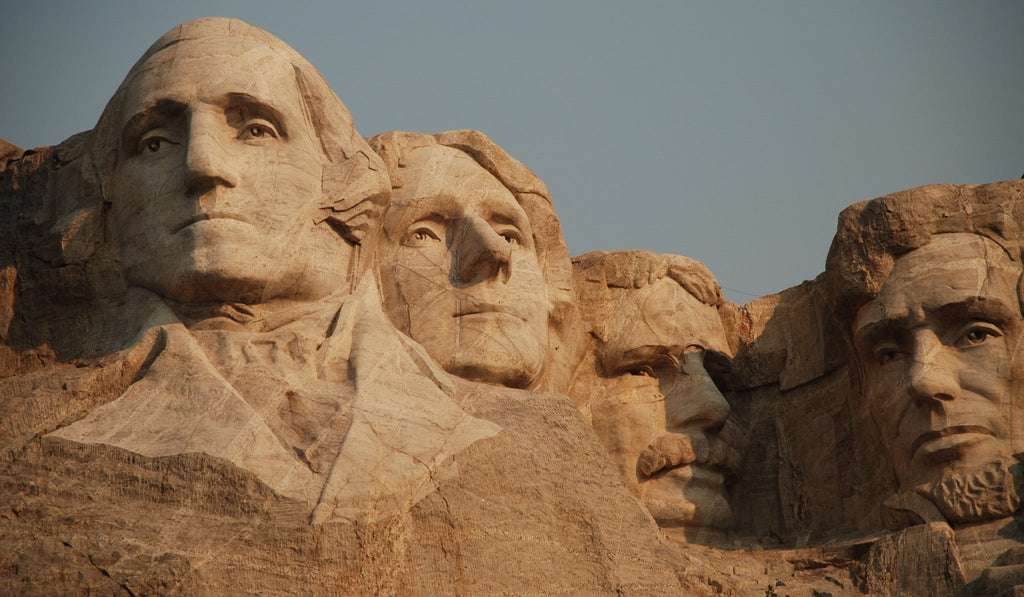 Editor's Note: Carleton Varney filed this column from Washington, D.C., last week when he was there for the presidential inauguration.
It's Obama City, this Washington D.C., home of the White House, the Smithsonian, the Lincoln Memorial and so many other national treasures. I am here with tens of thousands of others, along with police and security contingents that seem to be in those numbers, too. On my schedule is a dinner party for a small group – 200 people, maybe more – at the Fairfax Hotel, which some years ago was the Ritz Carlton, with its famous Jockey Club.
I'm here to enjoy the inauguration of President Barack Obama and the excitement that his "new hope for America" administration has generated – and hope is one thing that cannot ever be taken away. There is always hope, and somehow or other, our new president offers that to us and to the world.
As Washington is filled with hope, it is also filled with talent. The mall near the Lincoln Memorial was filled with thousands on Sunday, Jan. 18, to hear Beyoncé sing our national anthem and enjoy performances by some of the world's biggest stars. But it was Beyoncé – so beautiful she is! – who really thrust the crowd – and what a crowd! – deep into an emotional moment. This great country is on the rise again, and spirits are high, higher than I have seen in my lifetime. Despite all the negative news of recessions and downturns, America is feeling hope.
The next time you are in the Washington area, do travel past the Dupont Circle to a bistro called Bistrot du Coin. You'll feel like you are in France again, where the menu includes gratinée de halles (French onion soup, naturally), as well as a salade de chévre chaud (warm goat cheese salad with walnuts). And the assiette de cochonaille (an assortment of French cold cuts) is superb. Perhaps the moules marinieres or the moules catalanes is the best item on the big, long menu of French cuisine. What I like about the bistro is its very West Bank-style, laid-back interior, with high ceilings and walls filled with posters and memorabilia, including an odd "for sale" poster of Barack Obama by a French artist. While you cannot come back for Obama's first inaugural, you can come to Washington for a French bistro lunch or dinner at Bistrot Du Coin at 1738 Connecticut Ave. NW; call (202) 234-6969, or visit the Web site www.bistrotducoin.com.
The streets of Washington have been filled with vendors offering the newest and most creative Obama-theme products – and not necessarily designs from off-the-rack manufacturers. The young of the world have been very enterprising for this inauguration, offering items with wildly creative patterns and graphics. One multicolored T-shirt – featuring the likeness of the new president in pink, aqua and yellow – is among my favorites. Were it not for the crowds around the van where the shirts are being sold, I probably would have purchased one.
And now on to the inaugural festivities, which offered such style and panache! Getting close to the White House itself was impossible, what with the heavy security, but it was possible for the public to view the house through the gates at the end of the lawns – amazing to me and also to realize that at one time, departing presidents sold their furnishings on the very lawn inside the gates!
Today, the White House's historical furnishings remain in place and are cared for by the curators and historic trusts, as the first family only decorates its private quarters. Having been a design consultant to the White House under the Carter Administration, I am very much aware of the can- and can't-dos of decorating inside 1600 Pennsylvania Ave.
The Obamas have selected a California designer, Michael Smith, to assist them in their decorating and planning, and I look forward to seeing the new style evolve. I do believe that the style will be traditionally classic and appropriate. I write this, having observed the Obamas' choice in fashion for themselves. Michelle Obama has a young, stylish approach to her wardrobe, with nothing too extreme. Even the first daughters seem to be as classically dressed as the new president himself.
From a design point of view, walking through Washington in the Embassy Row area along Connecticut Avenue in the area above Dupont Circle, one is so taken by the great doors and doorways, that I wanted to share a few pictures with you, taken by my right-hand associate, designer Brinsley Matthews. While the doors are not marked or identified as to who lives inside, the pictures remind me of Washington D.C.'s classic elegance and style.
There were pre-inaugural balls on Monday evening, as well as 10 inaugural balls on the day of the arrival of the Obama family at the White House. One of the pre-inaugural balls was the Green Ball, hosted by former Vice President and Nobel Peace Prize winner Al Gore.
And there was that party – truly a who-is-who affair – at the Fairfax Hotel, hosted by Washington lady of style Buffy Cafritz and her husband, Bill. Vernon and Ann Jordan and Robert and Kelly Day also were hosts of the 9:30 p.m.-to-whenever party, as was former Miss America Phyllis George.
Brinsley and I attended the black-tie – or not – event, which certainly was enjoyed by oh-so-many, including Lynda Bird Johnson Robb and her husband, Chuck Robb, the former senator. The former Hungarian ambassador and Palm Beach beauty Nancy Brinker was there, as was soon-to-be Secretary of State Hillary Rodham Clinton and her spouse, former President William Jefferson Clinton. Both of the Clintons looked cool, fresh and happy.
Also enjoying the party were writer Jurate Kazickas, John Coleman, orchestra leader Peter Duchin and television news anchors, from Sam Donaldson to Brian Williams. And then there were the generals – from Colin Powell to Wesley Clark.
Oh, what a party it was, with tablecloths all in blue and flowers in white with just a dash of red. Party decorating is an art in itself.
And then it was on to Inauguration Day, with the living ex-presidents and their wives in attendance – Rosalynn and Jimmy Carter, the Clintons, Barbara and George Bush and George W. and Laura Bush. I was delighted that in his address, Obama called on us to join together to return America to renewed greatness, where all are equal, where achievements can be made and where hope never dies.
Soon it was time for the Inauguration Day balls. Among the 10 "official" balls attended by the Obamas and Vice President Joe Biden and his wife, Jill, was the Neighborhood Ball, held at the Washington Convention Center. Entertainment was provided by Mariah Carey, Beyoncé, Alicia Keys, Faith Hill and Mary J. Blige, along with Jay-Z.
But there were many other balls as well. At the Creative Coalition Ball at the Harmon Center for the Arts, for instance, Elvis Costello and Sting performed. The Purple Ball at the Fairmont was attended by Lisa Marie Presley, Ashley Judd, Brendn Fraser and Lou Gossett Jr. The Legends Ball was hosted by Dionne Warwick, and the Urban Ball by Ludacris – both events taking place at the Marriott Wardman Park Hotel.
Official or not, the balls allowed those lucky enough to attend them a chance to dance their way into the new era of America the Beautiful.
Carleton Varney

-

Nov 03, 2016
Leave a Reply
ENTER THE WORLD OF DOROTHY DRAPER HOME
Sign up to hear about gift ideas, special discounts and new arrivals.